Win prizes!
Our latest competition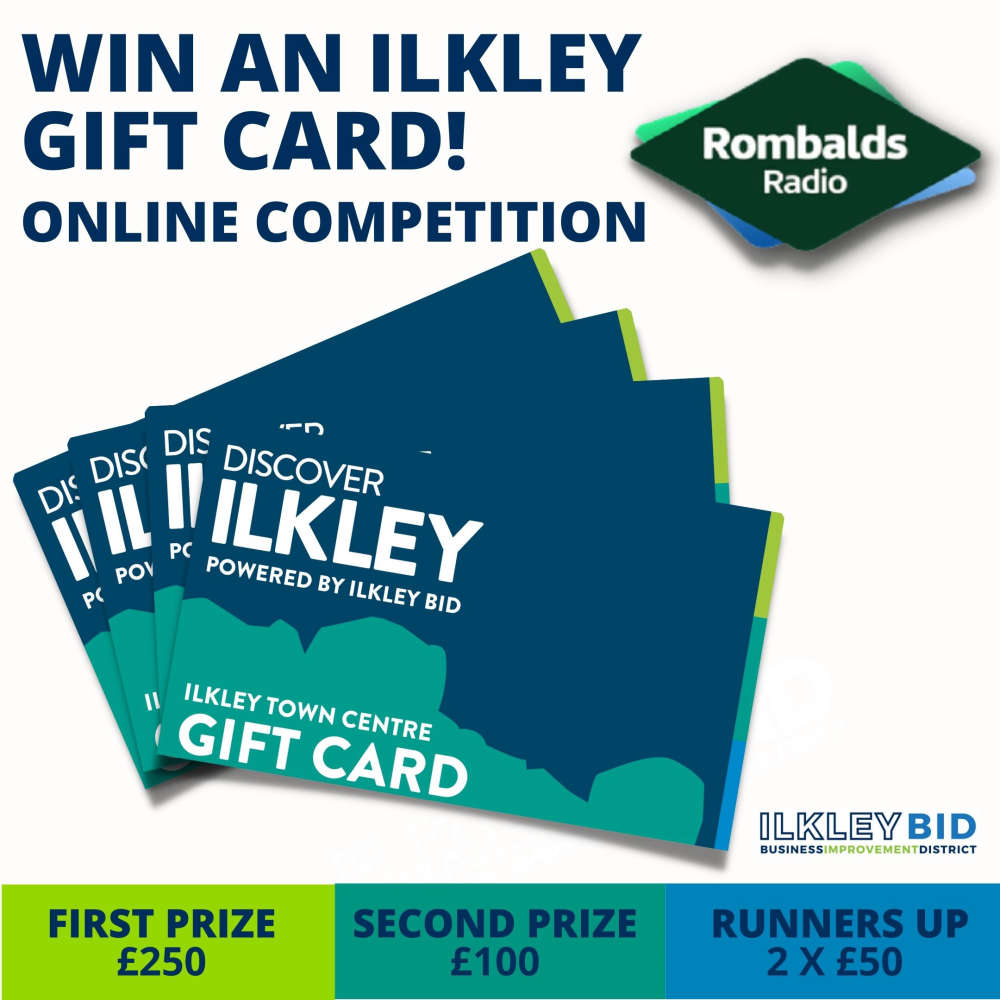 We've teamed up with Ilkley Business Improvement District (Ilkley BID) to celebrate the launch of the new Ilkley Town Centre Gift Card.
We have a total of £1,000 in gift cards to give away, which can be spent at more than 60 businesses in Ilkley town centre!
Enter below for the chance of winning the top prize of a £250 Ilkley Town Centre Gift Card, with runner up prizes of a £100 gift card and two £50 gift cards.
To enter the competition, just tell us where you would spend your gift card if you win one of the prizes. You can see a full list of the businesses accepting the Ilkley Gift Card by tapping here.
Those four lucky winners will be drawn on Saturday 4th June. On the same day, we'll be on the streets of Ilkley with the team from Discover Ilkley giving away even more gift cards loaded with cash, with amounts from £5 to £50 - plus prizes from town centre businesses.
In total we'll be giving away £1,000 and you can win a share - maybe the top prize of £250!
The Gift Card works in the same way as a store card and is valid in a great range of amazing businesses in Ilkley, visit ilkleygiftcard.co.uk to see the ever-growing list of participating businesses where you could be spending your prize!
Terms and conditions for this promotion
In addtion to our standard competition terms and conditions, the following apply to this promotion:
- Prizes are as detailed above; no cash alternatives or substitute prizes are available.
- Entrants must have a home address with a BD or LS postcode.
- Employees, volunteers, board members or representatives of Rombalds Radio and Ilkley BID are not eligible to enter this competition.
- This online compeition closes at 12noon on Saturday 4th June 2022. No entries will be accepted after this time.

Skipton

Sunny intervals

High: 13°C | Low: 6°C

Ilkley

Sunny intervals

High: 14°C | Low: 7°C

Keighley

Sunny intervals

High: 14°C | Low: 7°C