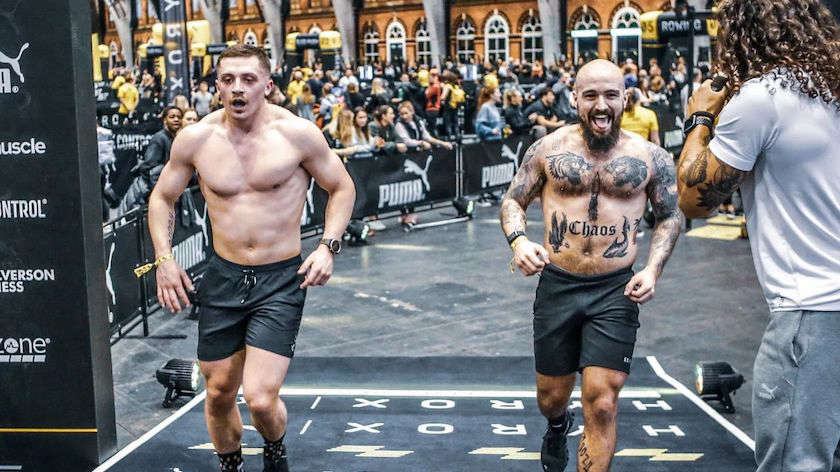 Chris Cunmins and Harry Morse from Embsay-based CrossFit Skipton are heading to Las Vegas in May after being selected to take part in the HYROX fitness championship.
The pair beat hundreds of teams in qualification in Manchester this January, following a difficult six-month training regime.
Chris is the owner and head coach at CrossFit Skipton, which opened in 2014, while Harry has been a fitness coach and personal trainer since 2021, having joined the gym in 2018.
The HYROX fitness championships is a global fitness race where athletes around the world compete in the same race on the same course and each event hosts up to 3,000 participants. The competition starts with a 1km run, followed by 1 functional workout repeated 8 times. Participants wear a timing chip and receive an individual finishing time, with comparable results through Global Rankings across all events and in each age group. Each season culminates with the World Championships where the athletes with the fastest times from each division in each city go head-to-head.
Chris and Harry finished with a qualifying spot from their Manchester race and are improving their training to give them a chance in the Las Vegas championships.
Chris, 31, says: "Although we had been training hard over the last 6 months, we were so excited to get the call that we had qualified for the world championships in Las Vegas. Hyrox is a great race and we had a great time in Manchester but to be in the running global champions is a serious testament to our training.
"We've always been competitive at heart and with my background in fitness coaching and obstacle course racing, we are eager to fly the flag for CrossFit Skipton and prove that our training can work for everyone."
24 year old Harry says: "I love training to keep fit and healthy but I also love helping other people reach their fitness goals too. I hope that by competing in Hyrox we can show that anyone can achieve their goals with a training programme that's suited to them. We're so lucky to be in a part of Yorkshire that seems to love outdoor activities, fitness and pushing it to the limit!
"Many of our members compete in fitness competitions, running races, downhill races and events and our training programming at CrossFit Skipton helps prepare those members for their competitions as well as our preparing other members for an active and healthy lifestyle. Now we are looking to find sponsors to help support our effort to become world champions!"
Chris and Harry are looking for sponsors to work with for their race - you can contact them on chris@crossfitskipton.com for more details.