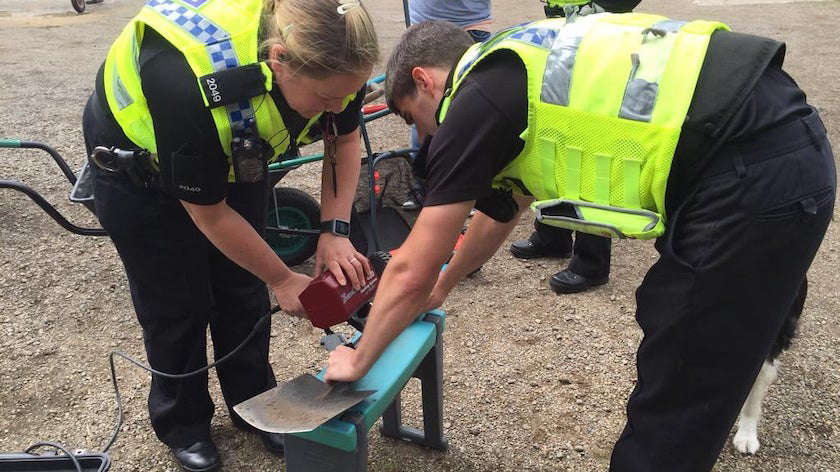 A team from North Yorkshire Police will be in Skipton this month to engrave people's belongings with a security mark so that they can be returned if stolen.
The force says it can mark anything from tools to electrical items and horse riding equipment to push bikes.
The team uses a special machine to make a tiny engraving on the items - each etched code is then entered into a national database so that items can be reunited with owners if they are stolen and recovered.
The next sessions are in Skipton on Friday 11 February. The team will be at Broughton Road allotments between 11.45am and 12.45pm and then at the Broughton Road Community Centre from 1pm to 3pm.
There's no need to book – you can just turn up with whatever you want marking.
There'll also be a chance to speak to officers about home security and the team from North Yorkshire Fire & Rescue Service about fire safety.