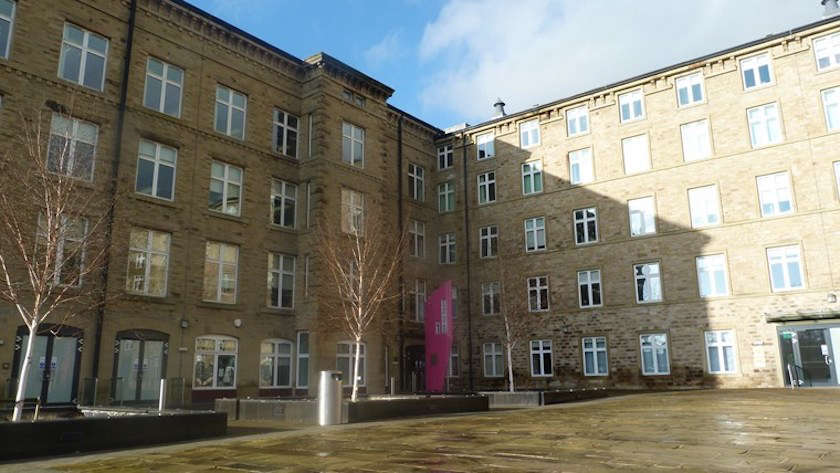 Voters go to the polls this week in what is Craven's most crucial election in almost 50 years.
A total of 33 candidates are competing for nine seats to represent the district on a new unitary authority for North Yorkshire which will provide all council services in the county from April 2023.
The major shake-up means the existing seven district and borough councils will be abolished after serving the county since the last reorganisation in 1974.
Those elected on 5 May will serve one year on North Yorkshire County Council, before transitioning to the new council for a four-year term.
Here we take a look at Craven's political parties, independents and their election pledges.
Conservatives
The Tories are the only group to contest all nine seats in Craven and have fielded seven current councillors.
The party has had majority control of Craven District Council since 2010 and North Yorkshire County Council since 2001.
A party spokesperson said: "The best chance for a strong voice for our communities on a new council of 90 is the election of Conservative members for Craven.
"We are ambitious for our residents, young and old.
"We will work to see that all schools provide our children with the best opportunities in education, create more and better employment opportunities for all our young people, build the right housing in the right places so that they get a good start and keep our communities vibrant.
"We are committed to combating isolation and loneliness by all means, strengthening communities and helping the fantastic volunteers who helped us all through the pandemic, investing in cultural services and the arts and sports and seeing that all forms of social care and assistance are available to all our residents in need."
The Conservatives also said they want to see devolved decision-making powers used to get investment in infrastructure, public transport and highways, broadband and support for businesses.
Labour Party
The Labour Party has six candidates standing in tomorrow's election.
It currently has three Craven councillors on the district council and none on the county council.
In its manifesto, Labour has pledged to bring a "fresh start" to local politics. It said: "North Yorkshire faces significant challenges, and after more than a decade of Tory austerity alongside the impact of the Covid pandemic, those challenges have been brought sharply into relief.
"Underpinning all our manifesto pledges is our vision for North Yorkshire. In the new authority, we will:
Devolve power and funding to local parish and town councils so together we
can work in partnership to address key issues
Ensure that the number of councillors and the size of the area they
represent are practical
Create strong links with local areas by making sure all senior staff and all
the authority's structures have an area focus
Use the skills and expertise of the staff on the wider new council to reduce
reliance on external, often costly, consultants
Put best value rather than the lowest price at the heart of our procurement
and use local suppliers and contractors wherever possible
Value and protect the natural environment and aim for green, low carbon
options for all council developments"
Liberal Democrats
The Lib Dems have four candidates – none of which are current councillors.
The party's only current district councillor Eric Jaquin is not standing for re-election.
A party spokesperson said Lib Dem councillors would bring a "wealth of knowledge and a diversity" to the new North Yorkshire Council if elected.
The spokesperson added: "For many years North Yorkshire has been under the yoke of a council controlled by the Conservatives. But they have become complacent to the point where they believe that they are entitled to govern.
"Liberal Democrats will bring fresh ideas to the new council. We will ensure that every planning decision respects both the environment and the needs of the population.
"Buildings, both old and new, will need to be sustainable and energy efficient.
"Public transport will be coordinated so that people are encouraged to leave their cars at home.
"We will provide the infrastructure to support electric vehicles. The drastic reductions in services for the young, for those with disabilities, and for the elderly will be reversed as soon as possible.
"We will look to the future rather than the past. But most important of all we will listen to all views and restore consensus decision making to the council's deliberations."
Green Party
A total of seven candidates have been put forward by the Green Party which has urged residents to vote Green and "see the difference".
The party has two current district councillors and said its candidates are "rooted in the local community and stand for election because we care".
The Greens said: "Protecting our amazing local environment and strengthening our fantastic communities are the passions which have driven so many excellent candidates to stand.
"We don't want to see the green fields that surround us turned into building sites for executive houses that do little to meet local need. We need more affordable homes and better use of brownfield sites.
"Thousands of new homes have been built across our district without solar panels, heat exchange units or even electric vehicle charging points. We should be cutting the bills of existing home owners by subsidising insulation.
"We also don't want to see small villages blighted by traffic nuisance. Too many of our communities such as Hellifield, Cowling, Long Preston, Gargrave and Malhamdale have fast traffic pounding through.
"We believe that North Yorkshire must change its approach and provide fixed traffic cameras to control this nuisance."
Yorkshire Party
Phil Street is the only Yorkshire Party candidate in Craven.
The party has previously had councillors elected to North Yorkshire County Council, but has none currently.
Mr Street works for a humanitarian charity and is standing for the Skipton North and Embsay-with-Eastby division.
He said he wants to see Yorkshire gain more local decision-making powers to improve transport, education and the environment.
Independents
Craven has seen a rise in independent councillors in recent years and there are now five standing for the new North Yorkshire Council.
The first is Rick Judge – a self-employed joiner who was elected onto Skipton Town Council in 2019.
He is standing for the Skipton East and South division, and said it is his "mission and passion to ensure Skipton remains a prosperous forward-thinking town."
Mr Judge also pledged to tackle "failing" infrastructure, doctors, schools and traffic congestion, and said he would "put a stop to overdevelopment of Skipton, especially on our green fields."
Brian Shuttleworth has served as a district councillor for six years and is now standing for the Skipton North and Embsay-with-Eastby division.
He said: "My primary aims are to ensure future development is effectively co-ordinated, monitored and controlled to provide the 'right houses in the right places at the right time'.
"I am also concerned that the county benefits an economic advantage from tourism in a balanced manner – particularly second homes and traffic."
Robert Heseltine is a current county, district and Skipton town councillor.
He is standing for the Skipton East and South and said he has "vast experience in all aspects of the workings of all the services which the new North Yorkshire authority will be responsible for."
His top priorities are the environment, economic regeneration and resisting the overdevelopment of housing on greenfield sites.
Andy Solloway has been a district councillor since 2002 and a county councillor since 2014.
He is standing for the Skipton West and West Craven division and believes independent councillors "are the way forward".
He said: "I've proved this in the past with the hard work and commitment I have given to Skipton West over the years.
"My record speaks for itself – I've supported residents with development and traffic issues, road safety concerns, planning, potholes, lighting, benefits and housing and much, much more.
"I've worked for you and got those councils to act on your views.
"I will continue to be a positive, strong and independent voice of fairness, common-sense and reason, standing up for residents on the new North Yorkshire Council."
The final independent candidate is Philip Barrett who has also served as county and district council.
If elected to the Glusburn, Cross Hills and Sutton-in-Craven division, he said he would use his experience to develop services that are "local, cost effective and accessible to the public."
Mr Barrett also said wanted to explore opportunities to solve South Craven's transport infrastructure issues, including the reopening of the railway station.
The full list of candidates:
Aire Valley
Andy Brown, Green Party
Stuart Handley, Conservatives
Bentham and Ingleton
David Ireton, Conservatives
Lewis Morgan, Labour Party
John Smithson, Liberal Democrats
Anne Weinhold, Green Party
Glusburn, Cross Hills and Sutton-in-Craven
Philip Barrett, Independent
Fran Graham, Green Party
Andy Micklethwaite, Conservatives
Christopher Thorp, Labour Party
Mid Craven
Simon Myers, Conservatives
Simon Watkins, Green Party
Settle and Penyghent
Luke Allan, Liberal Democrats
AidanHiggins, Labour Party
David Staveley, Conservatives
Skipton East and South
Robert Heseltine, Independent
Rick Judge, Independent
Brian McDaid, Labour Party
Heather Midwinter, Conservatives
Kate Ward, Liberal Democrats
Skipton North and Embsay-with-Eastby
John Dawson, Conservatives
David Noland, Green Party
Brian Shuttleworth, Independent
Phil Street, Yorkshire Party
Michelle Winthrop, Liberal Democrats
Skipton West and West Craven
Peter Madeley, Labour Party
Patrick Mulligan, Conservatives
Claire Nash, Green Party
Andy Solloway, Independent
Wharfedale
Richard Foster, Conservatives
Chris Rose, Labour Party
Tony Serjeant, Green Party
Siân Wheal, Liberal Democrats