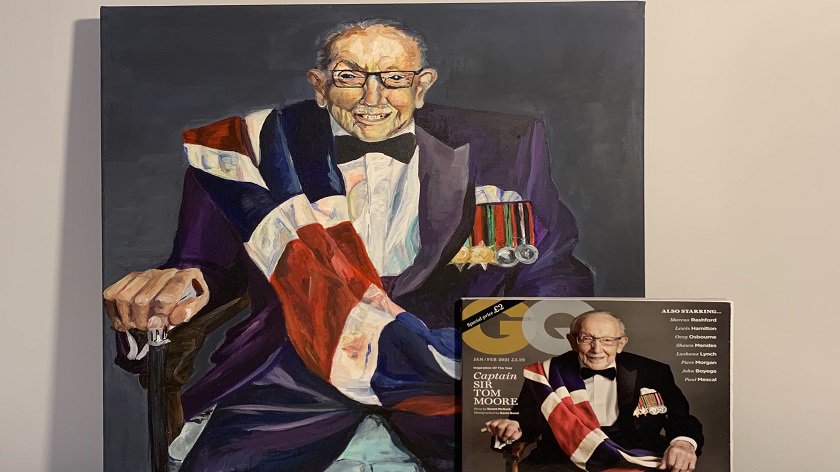 Darcey Charlesworth painting and GQ cover
Darcey Charlesworth, a 19 year old fashion student from Menston, has rediscovered her love for painting during lockdown and recreated Keighley's Sir Captain Tom Moore's GQ cover.
The work, which is a 60cm x 46cm acrylic painting, will be to auction for charity.
Darcey explains why she has recreated the photo: "I fell in love with this picture of our national hero because it embodies our countries strength and unity throughout the pandemic.
"I have decided to auction my painting for Bradford Metropolitan Food Bank to show my appreciation for their service to those in need during such difficult times.
"I have a fundraising page on Facebook to advertise the upcoming event and for any additional contributions to the charity. The auction itself will be open online on eBay on the 18th of January and I will release this link on my Face Book page."
Darcey's Facebook page is: www.facebook.com/donate/1020281418452680/
UPDATE: The auction is now live on eBay, click here to view.