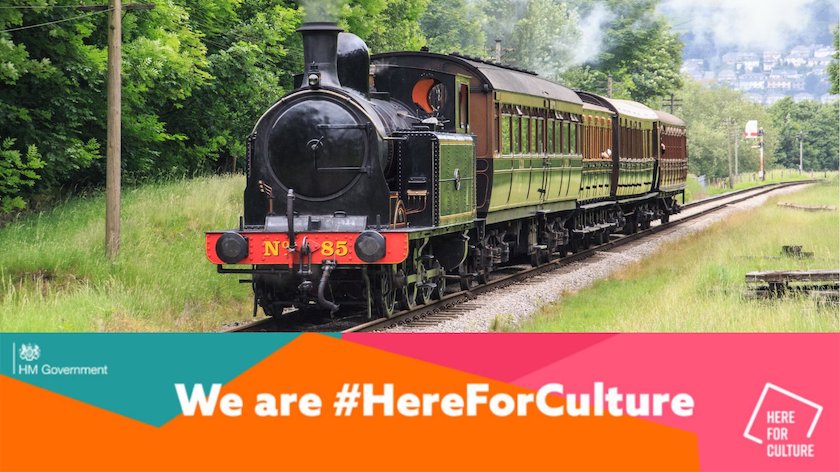 The Keighley & Worth Valley Railway has made a successful application to the government for financial help with its running costs through until next March.
The railway, which runs from Keighley to Oxenhope, will get a grant of £231,000 from the government's Culture Recovery Fund. KWVR is one of 445 heritage organisations around the country to share £103 million.
The money will help towards the overhead costs such as utility bills and rent from November to the end of March 2021.
David Pearson, Fundraising Co-ordinator, The Keighley & Worth Valley Railway Preservation Society, said: "The Railway has been an important part of our landscape since 1867. It was saved from permanent closure in 1968 by a team of dedicated volunteers.
"Like many other heritage organisations, 2020 has been a very difficult due to the Covid-19 crisis, and our volunteers have been working extremely hard to safeguard our future once again.
During the pandemic we had generous support from the public, and received smaller tranches of funding from other grants, however, we're delighted to have been awarded £231,000 from the Culture Recovery Fund. This will help us to continue running heritage steam trains through the next six unpredictable months. We're extremely grateful to the Government for this support."
Ilkley Toy Museum is also getting £12,000 of funding and the Saltaire World Heritage Education Association gets £13,200. The Piece Hall in Halifax is getting one of the largest grants - a total of £995,000 to support its outreach programme. Other Yorkshire beneficiaries include Castle Howard, Leeds Library and the Wensleydale Railway.
Keighley & Ilkley Robbie Moore said: "These sites are such a major part of the heritage of the Keighley and Ilkley community and I am thrilled this money will help them weather the covid storm and be there for future generations to enjoy. Not only can we learn so much and gain so much insight from our heritage, but it also provides jobs and a boost for the local economy in many ways.
"And as we get through this unprecedented pandemic, places like The Worth Valley railway and the Ilkley Toy Museum and the tremendous work done there can undoubtedly play a part in our recovery. Huge credit must go to the Government for this invaluable support."