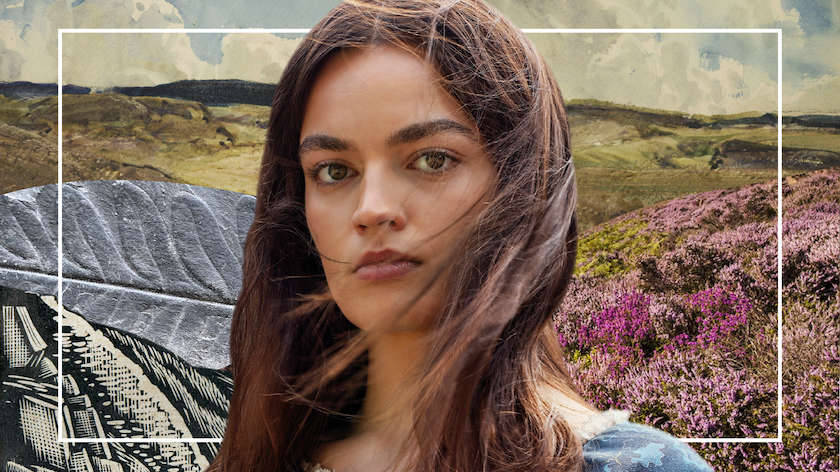 A new exhibition is opening at Skipton Town Hall to celebrate some of the local landscapes which feature in the upcoming movie 'Emily'.
The immersive exhibition - called Every Leaf Speaks Bliss to Me: Emily, the moors, and the landscape of creative Craven - explores film, literature, photography, music, visual arts and dance created in, and inspired by, the wild beauty of the Dales in Craven.
At the heart of the exhibition is a special central display showcasing exclusive items from upcoming film "Emily", which opens in cinemas on 14th October and was partly filmed in Craven.
The iconic dress worn by lead actress Emma Mackey made by Academy Award winning costume designer Michael O'Connor - seen in the film's official trailer - will be displayed alongside film stills and behind-the-scenes interviews with cast and crew.
"Emily" tells the imagined life of one of the world's most famous authors, Emily Brontë, as she finds her voice and writes the literary classic Wuthering Heights – set on the wild moors of Yorkshire.
Danielle Daglan, Cultural Services Manager for Craven District Council, says: "We are absolutely delighted to have been gifted this beautiful costume from a fantastic film about the iconic literary great that was Emily Brontë; the donation inspired us to delve deeper into Emily's history and the wider story of how the landscape inspires creative process, allowing us to bring together a unique combination of artforms to create a more immersive exhibition. We are very grateful to Piers Tempest and to Warner Bros. UK for the donation, as well as their enthusiasm and support during the development of the exhibition."
The film's producer Piers Tempest, who is based in Carleton-in-Craven and gifted the dress to Craven Museum following the film's completion, said: "The countryside that Emily Brontë was brought up in was undoubtedly hugely influential and intrinsic to her work and we wanted to very much reflect this in our film, and really hope that the landscape in Craven inspires visitors to the exhibition as much as it inspired us!"
Chairman of Craven District Council and lead member for enterprising Craven, Cllr Simon Myers, said: "I am delighted that the release of this tremendous film based on the life of one of our local literary legends has inspired this great exhibition. Our landscape has inspired much creativity over the centuries and increasingly film and television producers are bringing business to Craven. It is really great to see "Emily" collaborating with the council to mount this unique exhibition. It's a real 'first' for Craven."
Every Leaf Speaks Bliss to Me: Emily, the moors, and the landscape of creative Craven opens on Saturday 8th October 2022 and run until 23rd December. The Exhibition Gallery is free to enter and is open Monday to Saturday between 9:30am and 4:30pm.
"Emily" is released in cinemas across the UK 14th October 2022 - watch the trailer below...