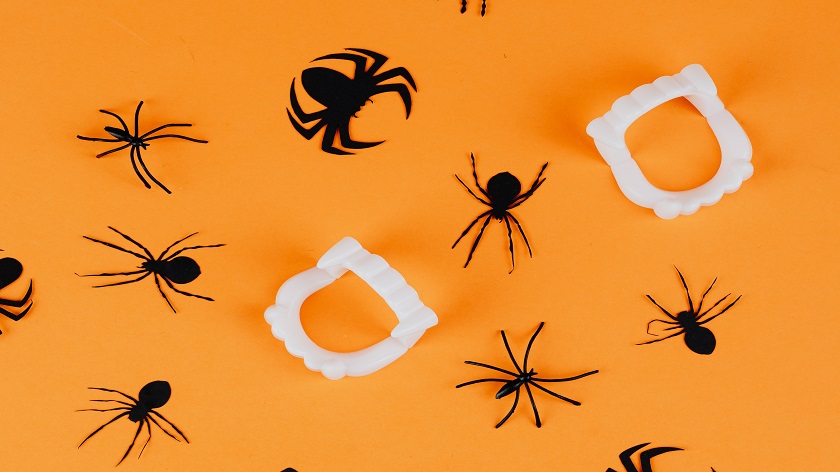 Love Spiders is the theme of Bradford Museums' family activities this half term.
Families can join in safely from home or visit Keighley's Cliffe Castle Museum to collect spider facts and a free small children's activity pack. Events will also be held at Bradford Industrial Museum.
Bradford Museums and Galleries are supporting Bradford's Science Festival during October Half term with activities for Children and Families from Saturday 24 October to Sunday 1 Nov 2020.
To support those who are shielding and include as many people as possible, the museums service is making it possible for people to enjoy this from home.
This year's Bradford Science Festival's chosen theme 'Encouraging an understanding of bio-diversity' suits Bradford Museums and Galleries Natural Science collections of animals, insects and other creatures.
Museums staff are encouraging children and their families to find out and learn more, whilst also keeping safe.
Admission is free.
Councillor Sarah Ferriby, Healthy People and Places Portfolio Holder, said: "These activities give children and their families an insight into the fascinating and often misunderstood world of spiders. Anyone can take part and the programme is free of charge."
Dr Gearoid Mac a' Ghobhainn , Collections Curator, said: "This is an opportunity to help children and their families better understand the importance of fascinating, everyday creatures like spiders which are so important for a healthy ecology.
"It's also a chance to dismiss myths and people's fears of these mainly harmless creatures."
Fun facts
• The world's smallest spider, the Samoan moss spider, is less than 1mm long
• There are 45,000 known species of spiders across the world
• One of the world's largest spiders is the tarantula from Sri Lanka
Family Activities (online and free activity packs)
Over the week of the Bradford Science Festival, Bradford Museums and Galleries will be sharing three new online 'Inspire me to …' Love Spiders activities. You'll find our 'Inspire me to' activities on our website with instructions to create your own pipe-cleaner spider, weave a web, or discover how spiders use their webs to track things by sound.
With the dedicated support of Cliffe Castle Support Group the museums are making 1000 free activity packs especially for children and families unable to access our online offer.
Love spiders - Collect spider facts (site-based Covid-permitting)
Cliffe Castle and Bradford Industrial Museum
Cliffe Castle Museum's Natural History Gallery is home to a new Spider display, dispelling many myths around these vital creatures. You can also find 6 amazing spider facts if you take a tour around Cliffe Castle Museum or Bradford Industrial Museum. If you can only visit Cliffe Castle Park then there are 6 more fun Spider facts to be found … look out for our Spider cut outs as you go.
Please note: The Cliffe Castle Park spiders will run outside if Covid-19 restrictions are increased.
For more information, please contact Emma Reimer, the Learning Officer Museums (Tues – Fri, 8.30am-4.30pm), or call 07816 082680 or email: Emma.Reimer@bradford.gov.uk.