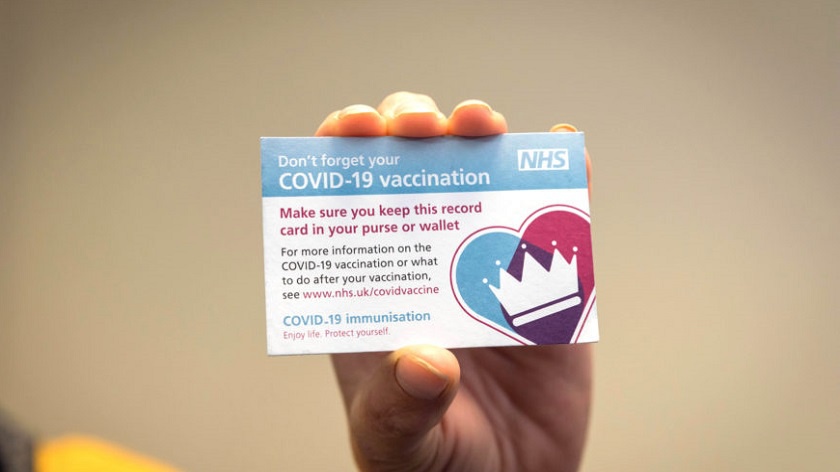 The NHS in Bradford District and Craven is urging people aged 16 and over who provide vital care and support for others to come forward for their vaccination.
Carers of elderly or disabled people are included in priority group 6, as recommended by the Joint Committee for Vaccinations and Immunisations. However, the NHS is concerned that some people may be missing out on getting the vital jab because they do not know they are eligible or think of themselves as a carer.
People who receive Carer's Allowance or are already registered with their GP as a carer should have already been invited for an appointment. However, anyone who is the main carer for an elderly or disabled person is also eligible and the NHS is working with Bradford Council and Carer's Resource to help them to get their vaccination as soon as possible.
Anyone over the age of 16 who provides regular or intense care and support for someone they live with or are in a bubble with can receive a Covid-19 vaccination as a carer. To do this, the NHS in Bradford District and Craven encourages carers to call Bradford Council to book an appointment for their vaccination on 01274 43 6263 or register as a carer with Carer's Resource.
Dr Louise Clarke, GP, Bevan Healthcare CIC said: "It's estimated that there are over 200,000 people in West Yorkshire who look after a family member or loved one but we also know many people may not see themselves as a carer. However, their support is vital to that person's wellbeing and we want to make sure they have their vaccination so they are protected both for their own sake and for the person they care for.
"By registering for a vaccination, people will also be registered as carer with their GP practice, which will help them to access other support to help look after themselves, as well as the person they care for."
Chris Whiley, CEO at Carer's Resource said: "So far, the vaccine rollout in Bradford District and Craven has seen brilliant uptake from the many carers we support. However, there are still many people who have difficulty accessing services due to their caring role or who are not registered as unpaid carer and therefore need to come forward for the jab.
"If you are providing care and support to someone it is important you are protected from the virus. You are eligible for the Covid19 vaccine. Please contact Carer's Resource to register as a carer. We will then pass this information on to the NHS on your behalf. We also provide carers with letters to confirm their carer status.
"You can register with Carers Resource by visiting our website www.carersresource.org or call us on 01274 449660 if you live in Bradford and 01756 700888 if you live in the Skipton area."