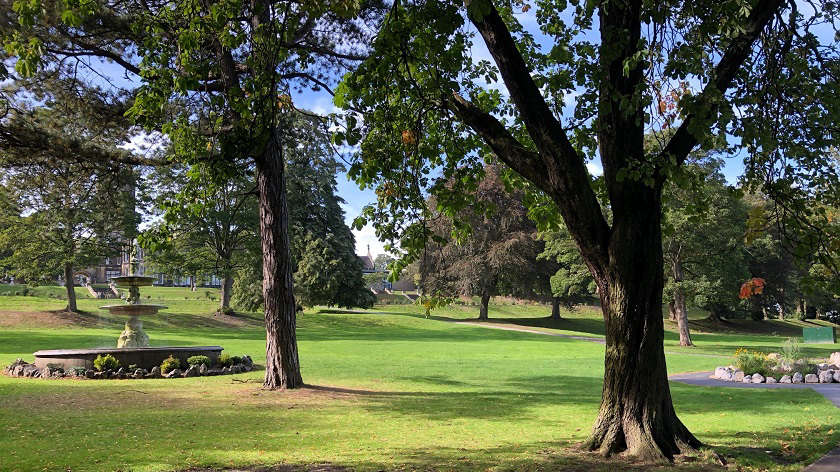 The bee-friendly Cliffe Castle Museum is celebrating a special week to raise awareness of bees and other pollinators this week.
Bees Needs Week, co-ordinated by Defra, runs from Monday 12th to Sunday 18th July, with Cliffe Castle hosting hands-on activities as well as some online events.
The park at Cliffe Castle was last year officially recognised as a pollinator friendly site for bees.
Councillor Sarah Ferriby, Executive Member for Healthy People and Places at Bradford Council, said: "Bees Needs Weeks is a really popular and informative date in our calendar of events, which showcases why bees are so important for our environment and offering some real insight into the world of bees."
On Wednesday (14th July), members of the Cliffe Castle Support group will be doing a wildflower walk around the park. Visitors will be able to see the reults of a new way of looking after the grounds, which reduces grass cutting in some areas, leaves hibernation areas to grow wilds and reduces the use of pesticides.
Throughout the week, visitors can also see the popular bee observation hive and a new exhibit called 'What is the point of wasps', which includes a cladogram suggesting that bees and ants are descended from wasps. Bee-related family packs will also be available to collect from the museum.
There's also due to be an online 'Ask a beekeeper Q&A' via the Cliffe Castle Support Group's Facebook page on Friday 16th July.
Later in the summer, a 'Pollinators Picnic at the Park' is planned for 18th August.