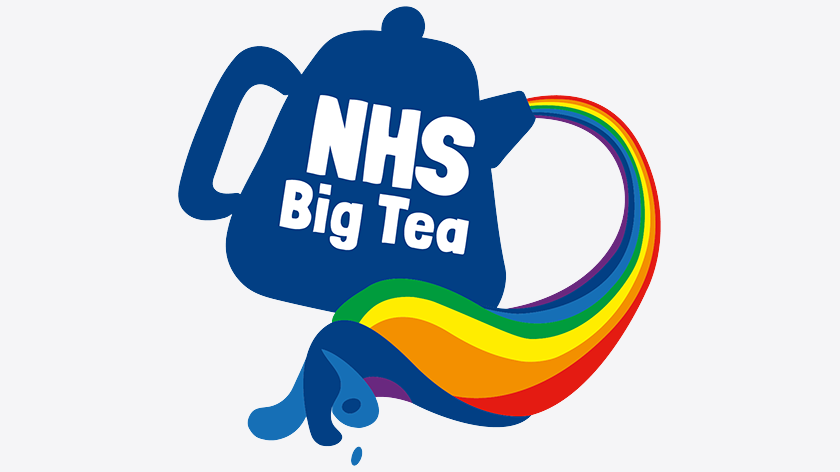 Local people are being encouraged to join the NHS Big Tea event and help raise money for the health service in our area.
NHS Big Tea is being billed as the 'nation's biggest tea break' - with events across the UK taking place in person and virtually as a way to say thank you for everything NHS staff and volunteers have done through the pandemic.
Airedale Hospital and Community Charity wants as many people as possible to get involved by hosting or taking part in an NHS Big Tea event on 5th July.
You can set up a JustGiving page and host you own tea party and sell tea, coffee and cake. Alternatively, you can show you support by taking 5 minutes to enjoy a tea break, and texting BIGTEA to 70480 to donate £5.
Jodie Hearnshaw, Manager of Airedale Hospital and Community Charity, said: "We all have a lot to be grateful to NHS staff and volunteers for following this difficult year. They have been at the forefront of the response to one of the biggest challenges our country has ever faced.
"We've really appreciated the Airedale community coming together and supporting our hospital over the past year. The NHS Big Tea will be an outpouring of joy, love and appreciation, celebrating our NHS staff, the vaccine and all that it is allowing us to do again. It will also be a moment of reflection for the loss of loved ones. We encourage the Airedale community to join the nation's biggest tea break to raise money for the incredible people in our local NHS."
Airedale Hospital and Community Charity has used the funds they have received to purchase iPads for virtual visiting on all wards, additional water coolers in clinical areas, picnic benches, amongst many other things.
It says a donation of £25 can buy a DAB radio for one of its waiting rooms; £50 can buy 3 sensory packs for patients with additional needs who are having day surgery; £100 buys a patient activity box filled with games, puzzles and jigsaws for wards and departments; £300 buys an environmentally friendly picnic bench for employees and patients to enjoy the gardens; £800 can buy a new comfy lounge chair for patients receiving chemotherapy.
To get involved and support Airedale Hospital and Community Charity, visit airedale-trust.nhs.uk/charity or contact the charity team on anhsft.charity@nhs.net.