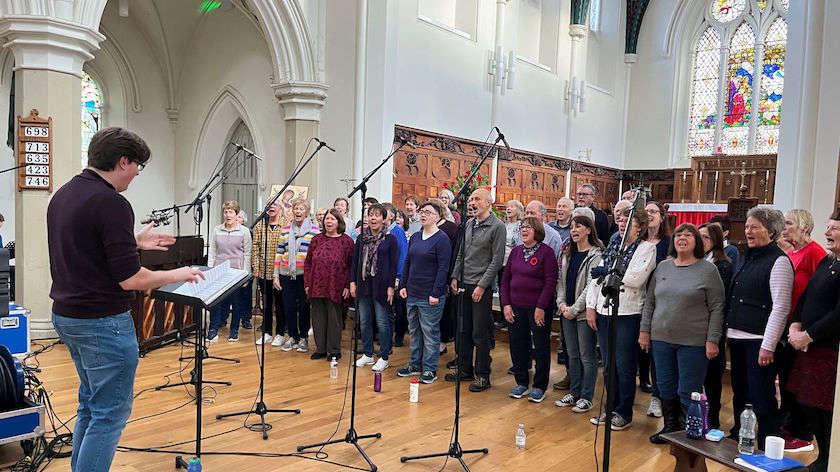 Dozens of members of The Skipton Choir have taken part in a recording session at the town's Christ Church.
Ten tracks were recorded by the 41 members of the choir during the day - a mix of ballads, show tunes and pop anthems - as professional music producers came to the church on Cross Street for the session.
The recordings will be available on Spotify and other streaming platforms in the New Year, and some will be played at the wedding of the choir's musical director next year.
David Weale, musical director for The Skipton Choir, said: "It was an incredible day – quite long and intense but hugely enjoyable. Everyone had worked so hard to learn their parts but it really paid off and we can't wait to see the final version after digital editing."
"Much as we'd love to have the whole choir along to the wedding, that simply won't be possible but the day wouldn't be the same for us if we couldn't hear them singing - so we'll be playing the recorded tracks during the ceremony."
Cobra Music Company, headed by Jordan Day-Williams, worked with the choir to record the 10 tracks - the choice of which was voted for by choir members. They included The Seal's Lullaby, One Day More, True Colours and You'll Never Walk Alone.