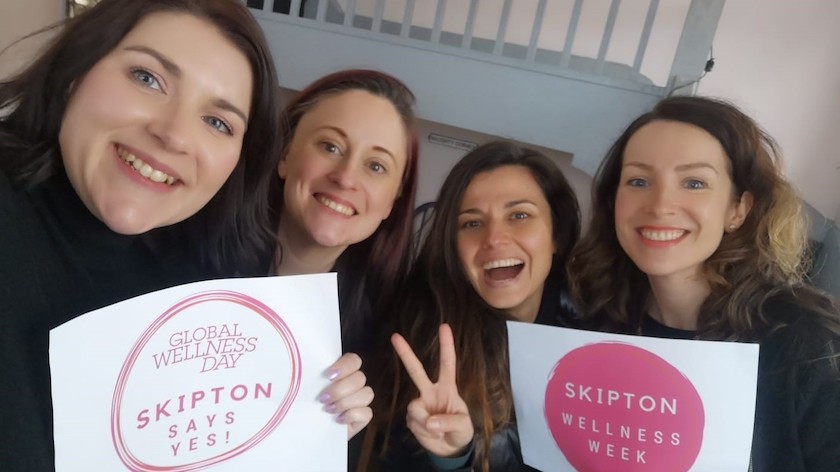 Events will take place next week for the first ever Skipton Wellness Week, with organisers encouraging residents and local businesses to get involved.
The programme for the week has been put together by a group of female entrepreneurs in the town, known as Skipton Business Social - and takes place from 7th to 12th June in partnership with Skipton BID.
Events will be a mix of online and in-person sessions to ensure compliance with rules on gatherings. Activities include yoga, pilates, walking and hypnotherapy - as well as some events centred around food. Most sessions are free, though some require a payment to cover the costs of materials.
Co-organised by Skipton's own Turkish wellness entrepreneur Ebru Evrim, Rebecca Elsworth of Elsworth Kitchen, Sarah Collett of SBC Marketing, and Ciara White of Hellbent Events.
Ciara says: "We've worked together for the last couple of years to bring people together in a meaningful way. Before the pandemic we created a series of networking events at Elsworth kitchen, where professionals connected and shared valuable experiences. Unfortunately these had to stop last March when social distancing was introduced.
"This year we're delighted to partner with Skipton BID to create a wellbeing event in honour of Global Wellness Day (Saturday 12th June). As we come out of the pandemic, many of us want to focus on making a positive change - Skipton Wellness Week creates the space to do that."
Sarah added: "We have been speaking to lots of local businesses and groups who are keen to get involved. Every day I am adding activities to our website! We are excited to bring a diverse and accessible event to the town, just as we're starting to come out of the pandemic. I think we are all ready to embrace something new and improve our wellbeing for the new chapter ahead."
Find out more at skiptonwellness.com or email team@skiptonwellness.com
Click here to listen to Ciara and Sarah talking to us about Skipton Wellness Week