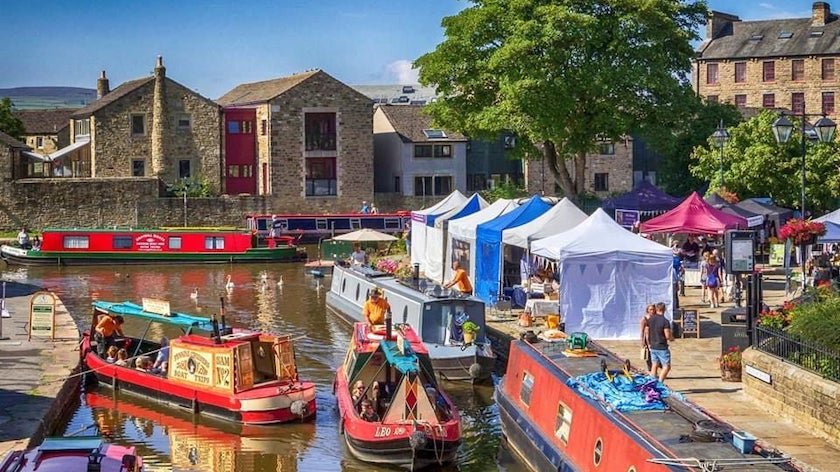 Skipton's Artisan Market has announced plans to take place weekly on the canal basin off Coach Street from the end of May.
The food and craft market currently takes place on the first and third Sundays of each month, but from 30th May will be on each week.
There are a number of dates for the rest of this year when the space on the canal basin is already booked so an artisan market will not take place on 13th June, 8th August, 12th September or 10th October.
The market posted on Facebook: "We are very happy to announce that after having had so many people ask if we could run the market more often, by council, by customers and other businesses in Skipton, fantastic news - Skipton Artisan Market will be running every Sunday from Sunday 30th May."
During the pandemic, the stallholders also came together to launch an online site where items can be purchased or pre-ordered for collection at the market. See skiptonartisanmarket.co.uk for more details.