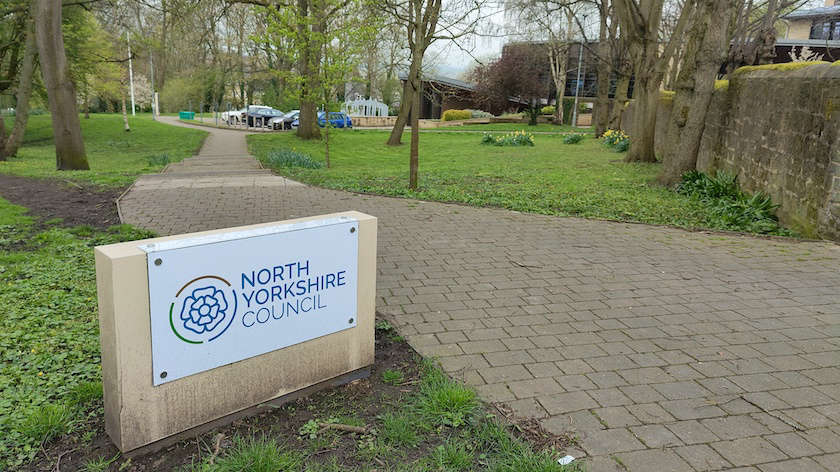 Members of the local government union Unison who work for North Yorkshire Council have been asked to back strike action in a ballot after the union said the government's latest pay offer amounts to "yet another pay cut" in real terms.
Unison is asking for a pay rise of 2% above the retail price index for 2023 which would result in an increase of 12.7% per employee.
However, the the National Joint Council (NJC) for local government services, which determines pay for council workers, has offered a flat rate increase of £1,925.
RPI is one of the two key measures for inflation, which the Office for National Statistics said this week was at 8.7% in the year to April.
This was lower than in March when it was 10.1% but above the 8.2% figure some economists had expected.
David Houlgate, Unison branch secretary for Harrogate, said that over the last 12 years council staff have lost 25% from their pay when measured against the RPI.
Unison also represents school staff in North Yorkshire and the ballot closes on 4th July.
Mr Houlgate said: "Unison has been campaigning for a decent pay rise for council and school workers. We called for a pay increase of inflation plus 2% – based on the Treasury's annual forecast for RPI for 2023, this would amount to approximately 12.7%.
"However, the local government employers have responded with an offer of a flat rate increase of £1,925 (with less for part-time and term-time workers), which when compared to the rate of inflation amounts to yet another pay cut.
"This simply is not good enough when public service workers are relying on food banks and struggling to afford heating. Furthermore, poor pay is a major factor in the recruitment and retention issues that impact on these vital public services.
"So we are asking members to vote for strike action. This is not something we do lightly or, for that matter, often and it's always our last resort, but after years of declining pay, the feeling is enough is enough."