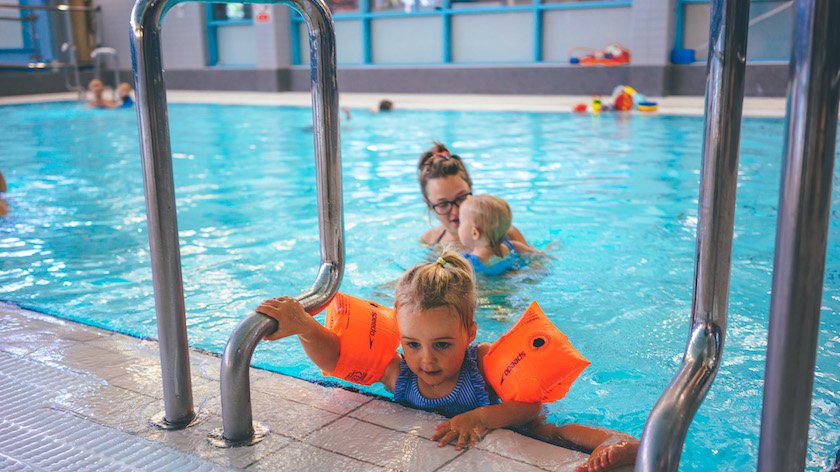 Pupils getting swimming lessons in Skipton will receive water safety training next week as part of Drowning Prevention Week.
Figures indicate that around 25 per cent of primary pupils leave school unable to swim, and experts fear that the enforced pool closures during the pandemic over the last year will leave many young people lacking the ability to swim or self-rescue.
Craven Leisure in Skipton's Aireville Park is delivering special water safety sessions during swimming lessons next week and is promoting free safety resources from the Royal Life Saving Society UK (RLSS UK) during Drowning Prevention Week, which is 19-26th June.
Like most centres across the country, Craven Leisure currently has reduced capacity and has temporarily closed its waiting list, with over 200 children currently on the list. Craven District Council has recently trained up five new swimming teachers to try to increase capacity when Covid-19 lockdown restrictions are lifted further.
Anthony Slater, Operations Manager at Craven Leisure, said: "We are proud to play our part in ensuring our families have a safe summer. We recognise how vitally important it is for children to know how to stay safe near water, and urge parents to access RLSS UK's free water safety resources on the Charity's website at www.rlss.org.uk.
"At Craven Leisure we are making every effort to increase our capacity for swimming lessons and have done our utmost to ensure local primary schools have as much access as possible to the centre for swimming lessons too. We have also increased the amount of water safety teaching that we give to school swimming lessons to help keep children safe."
The campaign from RLSS UK aims to ensure everyone knows how to have fun and stay safe near water. The organisation fears that with lockdown restrictions lifting, families will flock to beaches and inland water locations this summer without considering the potential dangers, putting themselves and others at risk.
Over 400 people accidentally drown in the UK and Ireland every year and many more suffer injury, sometimes life-changing, when they survive drowning.
Visit rlss.org.uk to access the free water safety resources.