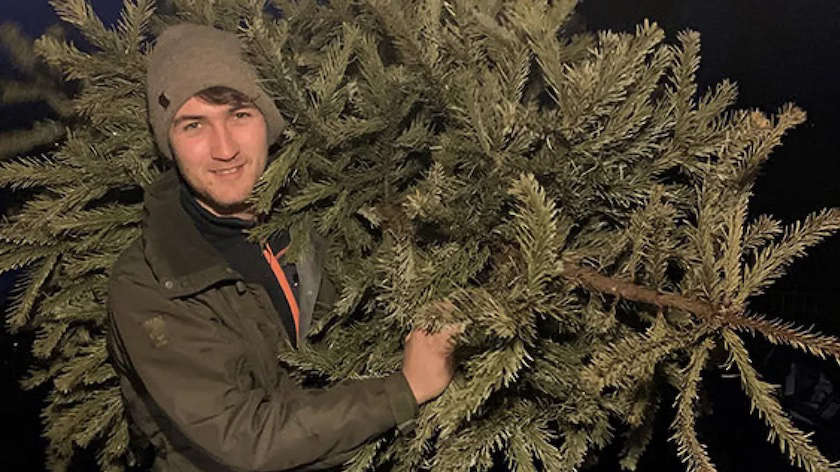 The annual 'Treecycling' scheme that raises money for Sue Ryder Manorlands Hospice has begun taking bookings for real trees to be collected in our area in January.
As with previous years, you can sign up to have your tree collected from outside your house in the New Year in return for a donation to support the work of the charity in caring for local families.
For a suggested donation, people who live in BD13, BD14, BD15, BD16, BD17, BD18, BD20, BD21, BD22, BD23, BD24 and LS29 postcodes can sign up to have their real trees collected directly from their front garden or driveway between Saturday 7th and Sunday 15th January.
The cut-off date for registering for a collection is Friday 6th January 2023, subject to capacity.
Andrew Wood, Community Fundraising Manager at Sue Ryder Manorlands Hospice, said: "Once the presents have been unwrapped and the lights and decorations have come down, it can be a problem getting rid of your real Christmas tree.
"Our environmentally-friendly Christmas tree collection is the perfect solution. Plus, every donation made through the scheme will help us continue to be there for families going through the most difficult times of their lives.
"A special thank you to our partners Skipton Self Drive and Keighley Tree Services and volunteers who have kindly donated their time and the loan of vans or trailers, to help make this year's Christmas Treecycle service possible."
Some trees will be chipped down by Keighley Tree Services and used for biofuel and others will be used for eco piles in woodland.
This means residents who choose to Treecycle will not only help to raise funds so that Sue Ryder can continue to provide its care to local families, but will reduce landfill and help the environment too.
Find out more about Christmas Treecycling in your area and book a collection by Friday 6th January 2023 at sueryder.org/dalestrees.
It's also not too late for companies and volunteers to help with the collection of Christmas trees. For more details get in touch with the fundraising team at Sue Ryder Manorlands Hospice with any queries on 01535 640430 or email: manorlands.fundraising@sueryder.org