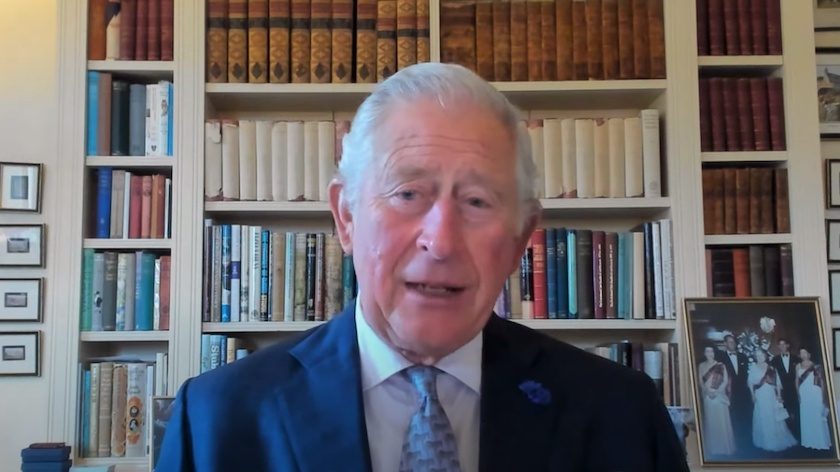 The Prince of Wales has recorded a special video message for staff at Airedale Hospital as it marks its 50th birthday year.
Airedale was formally opened by the Queen's eldest son on 11th December 1970.
Speaking from his Birkhall estate in Scotland, Prince Charles says he and his family were "humbled and deeply grateful" for the service of NHS staff at the hospital during the pandemic. He also shares his "memorable" recollections of his visit half a century ago and speaks warmly of the Yorkshire Dales, the hospital's beautiful location and personally praises the gardening team who "work incredibly hard".
He ended his message by wholeheartedly thanking staff. "Wherever you work, whatever job you do," he said. "You have all played a vital part in fighting this pandemic, as part of our remarkable NHS."
Brendan Brown, Chief Executive at the Airedale NHS Foundation Trust, said: "We are deeply honoured and absolutely delighted that His Royal Highness The Prince of Wales has taken the time to make this very special message for our staff.
"It has been an extraordinary year, and certainly not the year of celebration that we had envisaged. However it has shown us what we're capable of when really tested, and our people have done us proud, demonstrating astonishing dedication and professionalism in the face of a truly challenging situation. I know that this message from His Royal Highness will be a boost to them after all they've been through: it is a fitting way to honour the hospital's 50th anniversary, and the Trust's commitment to providing services for the next 50 years."