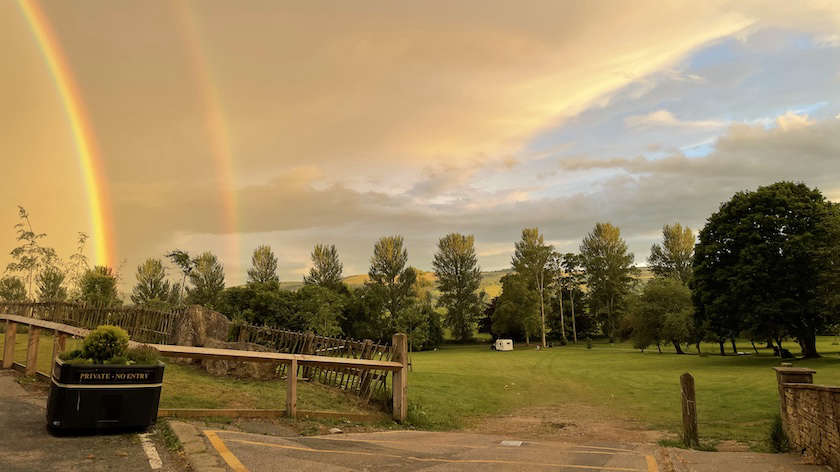 Caravans and vehicles have departed Skipton's Aireville Park tonight (Thursday) after three days, with their departure coming just hours after Craven District Council said it was applying for a court order.
The group of around 20 caravans arrived in the park earlier this week, and had been given a Direction to Leave by 4pm today (Thursday) by the council.
At 5.43pm, Craven District Council issued a statement saying that the Direction to Leave had not been followed and indicated that it was 'in the process of applying for a court order requiring them to leave the site.'
It added: "We understand the situation is frustrating, however, legislation guides how we respond to travellers on council-owned land and we are continuing our decisive action to move them on as quickly as possible. Aireville Park is enormously popular with the community and the surrounding area. We are aware of the concerns raised by members of the public, in particular reports of noise, nuisance, intimidation and disruption."
The council added it that it was doing 'everything within its power' to move the travellers on as quickly as possible and that the teams would be in the park once the travellers had left, to 'start a full clean-up operation removing any additional waste on site'.
The vehicles moved off the park this evening (Thursday), with the last ones leaving at around 9.30pm.
Focus now moves to ensuring that the park is safe and clean ready for the Skipton Pride in the Park event on Saturday.