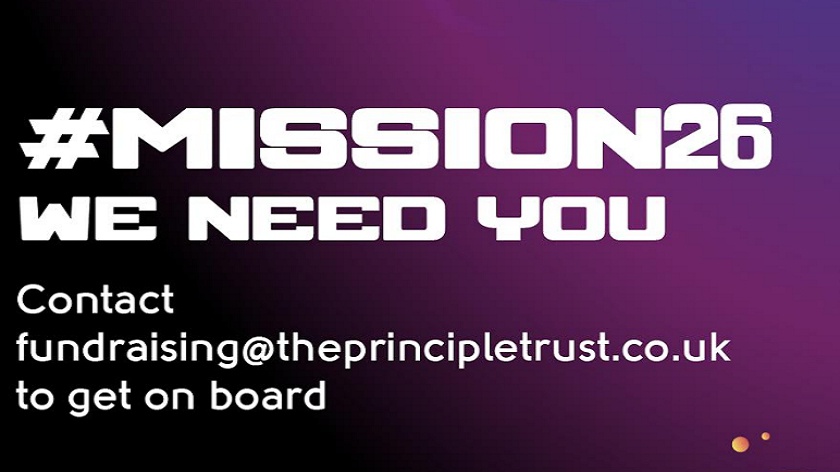 Local children's charity The Principle Trust is launching Mission 26, which aims to get 26 organisations to help raise £26k through fun fundraising.
During the pandemic, fundraising events for Skipton-based The Principle Trust have been cancelled, hampering the charity's efforts to provide respite breaks to local underprivileged and disadvantaged children from North and West Yorkshire.
One event which would normally raise approximately £26k is the London Marathon, so #Mission26 has been launched and the plea has gone out to local organisations and businesses to get involved.
Click to listen to our interview with Chloe from The Principle Trust
Chloe Jooman from The Principle Trust told Rombalds Radio: "We are looking for 26 organisations locally to sign up and complete their own Mission 26, we have a load of ideas in our fundraising packs or they can think up their own. It could be walk, run or row 26 miles; spend 26 hours in a bath of baked beans or even be a competition between staff - maybe see who can toss 26 pancakes in the quickest time or something like that!"
"If you have got something you've always wanted to do, now is your chance. You will get loads of support from us and free publicity for your business on Rombalds Radio."
#Mission26 starts on 19 October and will end with a fun Virtual Quiz on Thursday 29 October hosted by Rombalds Radio.
Click here to book a place at The Big Yorkshire Quiz on 29th October
Find out more and request a fundraising pack by emailing fundraising@theprincipletrust.co.uk