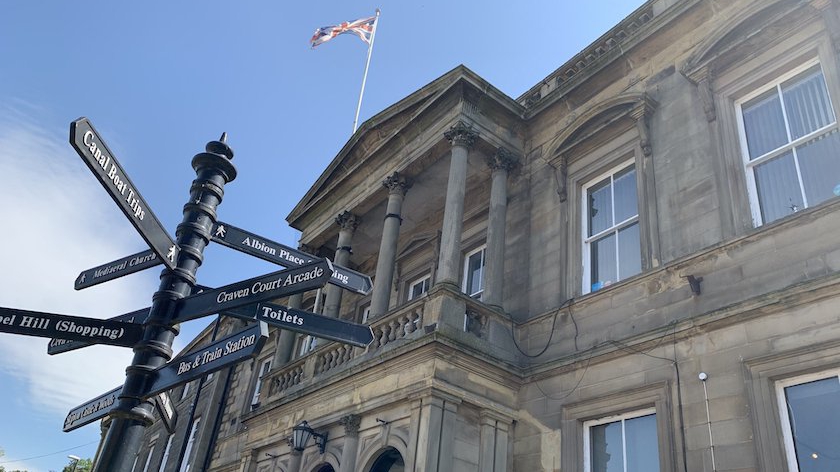 In an unusual step, Skipton Town Council has issued a public statement to say it has not been as competent as it should have been.
The statement, published on the Town Council website, admits the last 12 months have been 'difficult' - in part due to failings by the Council and its elected Councillors. It also says there have been investigations into the activities by the Town Council - including one by police - but no evidence has been found of corruption or fraudulent activity. The investigations did, however, reveal 'a level of governance below that which should be expected', the Council says.
A number of staff have left the authority over the last few months and Skipton Town Council is currently recruiting for a new Chief Officer following the departure of the previous post-holder Dave Parker.
The council says elected members will also receive training.
Here's the statement in full:
This has been a difficult year for Skipton and Skipton Town Council, not only due to coronavirus, but due in part to Council and Councillors' failings.

It is important to note that there have been external investigations into the Town Council, including one by the Police Force, and all Councillors accept there is no evidence whatsoever of corruption or fraudulent activity. However, the same investigations did reveal a level of Governance below that which should be expected.

Whilst Town Councillors are unpaid public servants, the public is entitled to expect both competence and good governance; in both those areas we have failed.

When trying to correct for past mistakes and errors, the first step is to acknowledge those mistakes and errors, those we freely admit, and will not repeat.

The next step is how to ensure, as far as possible, that there is no repetition of those, or similar, matters.

To that end there are new systems being put in place, systems which will lead, as swiftly as time allows, to better councillors, a better council, and a speedy return for Skipton to normality from the impact of coronavirus.

• All Councillors will receive training, this is essential to improve our ability as councillors, and will be undertaken.
• New key staff will be appointed as soon as practically possible.
• Staff and Councillors will work, as they should, together, with only one aim, the present and future good of Skipton.
• The people of Skipton will be encouraged to take an active part in council work such as at Council meetings.

Full Council Meetings and Committee Meetings are open for Members of the public to attend, including Zoom Meetings on request. Minutes from Council Meetings are available on the Council Website or by contacting the Council Office.

If there is any more you feel we, as your Council and Councillors, can do, then please let us know. We have the honour to serve you and our town, and we are determined to live up to that honour and trust.