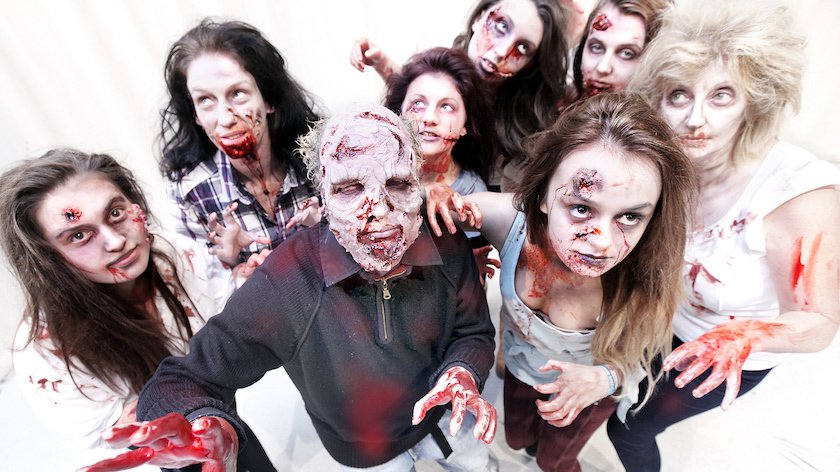 Two degree students from Craven College are offering the chance to learn theatrical make-up tricks on 31st October in an online Halloween workshop.
The Theatrical & Media Make-up students from Craven College have teamed up with creatives from Fresh Perspective and Skipton High Street Heritage Action Zone to deliver the online workshop.
Attendees will be taken through the process of how to transform themselves or someone else into zombies or ghouls.
Debbie Cross, Programme Manager for Skipton's Heritage Action Zone, said: "While Skipton's woods, waterways, streets, buildings, ginnels and yards are rich in local history, they are also rumoured to be home to some of Skipton's more unearthly residents, from phantom dogs to boggarts, and this will be a fun way of recreating those stories!"
Sian Laüra, of Fresh Perspective said "I'm so excited to be working with Craven College to host this event. It's great to find creative ways to bring people together!"
To secure your place and make-up kit for the workshop, you need to visit https://www.eventbrite.co.uk/e/spooky-halloween-make-up-workshop-with-craven-college-tickets-125347418503
Once you've booked a place you will be able to collect a free individual make-up kit from Skipton town centre or opt to receive one via post.