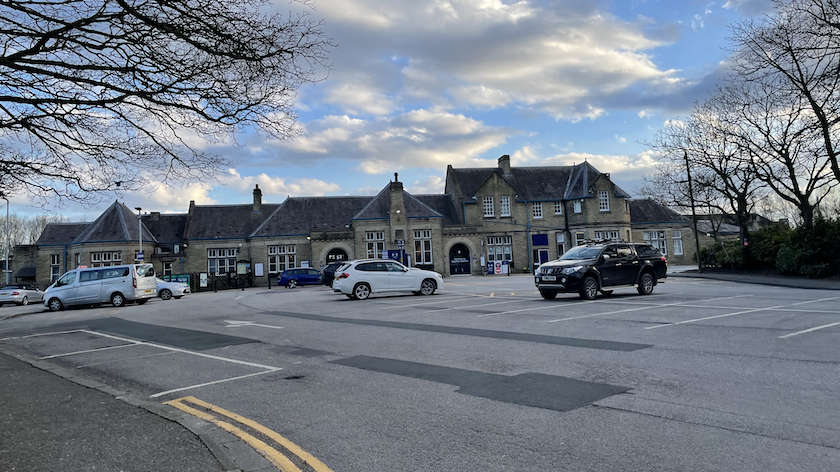 Councillors have approved plans to reconfigure the Skipton railway station car park.
The changes form part of the £7.8m government funded "Skipton Gateway" scheme and were recommended for approval in an officer report.
Skipton & Ripon's planning committee met last week to approve the plans after deferring them in October.
This was because North Yorkshire Council made a last minute change to a condition so construction takes place overnight, following a request from rail operator Northern on the morning of the meeting.
Now that the public have been consulted on overnight working, councillors said they were happy for the plans to get the green light albeit with a 'considerate constructors' condition to minimise disruption for nearby residents.
Plans submitted by the council include reconfiguring the station car park to give more space for 10 EV charging points, disabled parking bays and a cycle shelter.
Existing access to the car park would be retained and a new one-way system would be created.
A exit is proposed in the west of the station car park onto Broughton Road which would require the part demolition and realignment of a 22m stone boundary wall.
The Black Walk footpath into Skipton town centre would also be resurfaced.
Tania Weston, Transforming Cities Fund programme manager, said the current train station "creates a poor first and last" impression of Skipton.
Independent Skipton West councillor Andy Solloway, who was also sitting on the planning committee as a substitute, was critical of the scheme due to its lack of disabled access.
Cllr Solloway said: "Some of these developments give us real opportunity to improve pedestrian safety and disabled access. But disabled people aren't even represented on the diagrams. There needs to be a sea change as many market towns have very poor accessibility for wheelchairs and pushchairs."
Green Party councillor for Aire Valley, Andy Brown, said he was a "great fan" of the proposals but urged the council to increase the number of trees that will be replanted at the site and elsewhere in Skipton to replace the 12 that will be chopped down.
Councillors approved the plans with conditions to ensure trees will be replaced on a 5 to 1 basis and contractors agreeing to a considerate constructors condition.