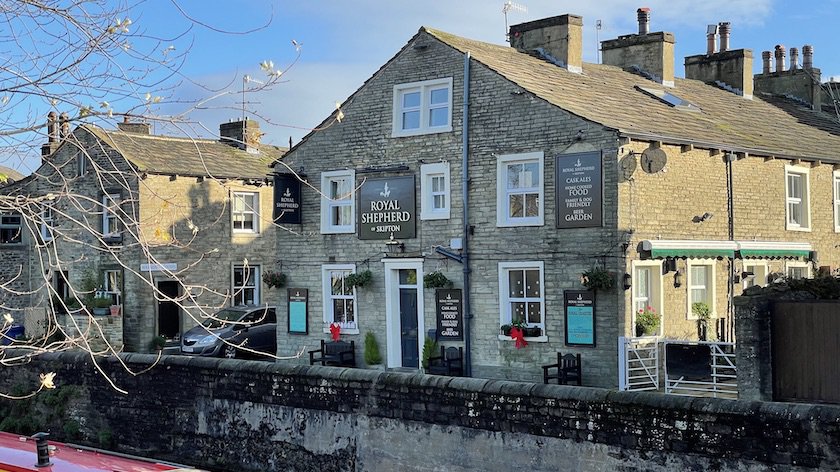 The Royal Shepherd in Skipton is offering a completely free lunch for any former armed services personnel and war veterans when it reopens next month.
The pub plans to give over its lunchtime dining on Friday 11th December in appreciation of their efforts for the country and the fact that Remembrance Day was unable to be properly commemorated this year.
Landlord Allan Shutt told Rombalds Radio about the plans for 'Forces Friday': "Any ex-member of the forces is welcome to come with their spouse or carer to have a complimentary Christmas dinner on us."
Allan says the idea came to him when he was watching a documentary about the 80th anniversary of the Battle of Britain.
"It became evident that after 36 hours fighting in the battle that decided the war in effect, they all went to the pub to celebrate," he said. "And I thought, well, when we beat Coronavirus at the moment, we're not going to be able to get to the pub. So we thought when we do open, it'd be nice to show our appreciation of the Armed Forces and what they've done for us and for the country. They couldn't celebrate Remembrance Day properly this year so it's a little bit of trying to show just what they mean to us."
The event will go ahead at The Royal Shepherd on Canal Street, just off Coach Street in Skipton - provided that the current lockdown ends as planned on 2nd December and pubs are able to reopen again.
Anyone interested in taking up the offer should contact The Royal Shepherd directly on 01756 791699 or book a place via the Skipton branch of the Royal British Legion.
Listen to Allan Shutt talking to Rombalds Radio's Stuart Clarkson on the breakfast show here: