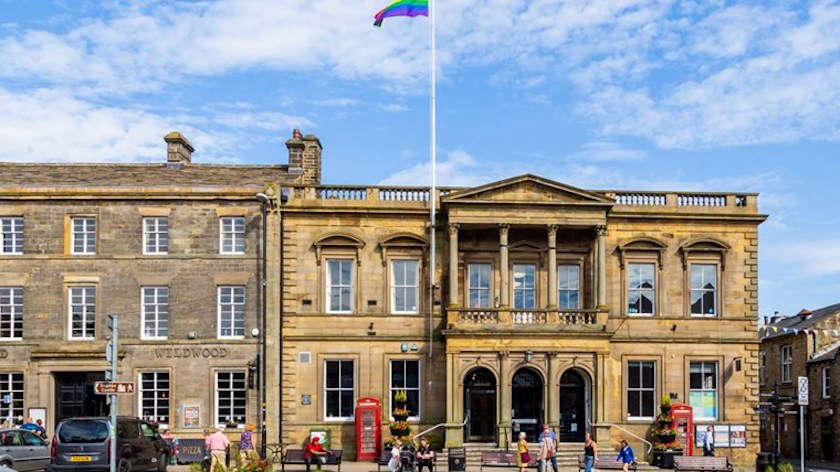 Skipton will host a large event in Aireville Park this June as part of a month celebrating diversity in the town.
Organisers at Skipton Town Hall are asking local residents to come forward with their ideas for how to celebrate Pride month.
Lesbian, Gay, Bisexual and Transgender Pride Month takes place each June to commemorate the 1969 Stonewall riots in the United States, and works to achieve equal justice and equal opportunity for lesbian, gay, bisexual, transgender, queer, intersex and asexual (LGBTQIA+) people around the world.
Last year a rainbow flag was proudly raised above the Town Hall building to show unity with the LGBTQIA+ community, plus activities were held at the refurbished Skipton Town Hall as it opened its doors to the public for the first time following major refurbishment.
This year's celebrations - promised to be bigger and better - build on last year's and aim to highlight diversity across communities and work towards a fully inclusive society.
A proud supporter of the LGBTQIA+ community in the district, Skipton Town Hall has also joined forces with officials at Skipton Town Council on a large event to take place at Aireville Park in early July, which will be followed the same evening by an after-party event at the Town Hall. A public meeting was recently held to share ideas.
Danielle Daglan, Cultural Services Manager for Craven District Council, said: "A number of members of the local community turned out on March 2nd for the initial working group meeting with Joel Brogan, who is leading from Skipton Town Hall, and Hannah Corrigan leading from Skipton Town Council, to help with shaping and delivering the programme, discussing the ethos of the events and their legacy, along with activity around Pride that can support it.
"We'd love more people to get involved – anything from sharing an idea to volunteering at an event would be welcomed – we're really excited about what we can do for Pride 2022."
The next meeting will be held on 30th March at 5pm - if you'd like to join the group or feed in ideas you can email townhall@cravendc.gov.uk.