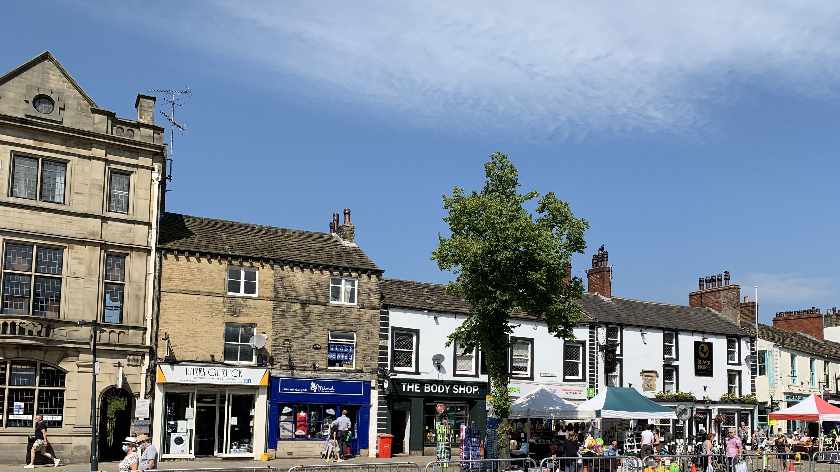 Skipton has been placed second in a national study to find the happiest place to live in Great Britain, behind St Ives in Cornwall.
The Rightmove Happy At Home survey, now in its ninth year, asks residents to say how they feel about where they live, as well as asking them to rank ten happiness factors.
The ten factors range from how friendly the neighbours are and how good the local services are, to the sense of belonging and the quality of nature and green spaces in the area.
Skipton comes in at second place behind St Ives nationally - making it the happiest place in the North. In the Yorkshire region, Harrogate was second happiest place to live, followed by York, Halifax and Leeds.
Jacob Taylor, sales negotiator at Dacre, Son & Hartley in Skipton said: "This year has given people lots of time to reflect and sometimes it's easy to forget why you first fell in love with an area, but I think residents in Skipton have started rediscovering the town and all the reasons why they chose to live here.
"It's a fantastic place to live; you've got beautiful countryside on your doorstep and so many residents can look out of their window and just see fields for as far as the eye can see. We're the gateway to the Yorkshire Dales and some of the most spectacular places in the country.
"There's always something going on in Skipton, but never too much. Usually, we have market days on Wednesday, Fridays and Saturdays, which always bring visitors and new faces, but the community here is very welcoming and is made up of people from all classes and backgrounds – we're all there for one another in tough times.
"There's usually lots of community projects on the go and when we do the annual Santa Fun Run, literally hundreds of people turn up to raise money for charity, and people are always grateful for those sorts of things.
"Neighbours are always happy to stop and chat and nothing is ever too much trouble. People travel far and wide to visit Skipton and this year residents have reminded themselves why."
Rightmove's data property expert Time Bannister said: "Our latest research shows that despite all the challenges that this year has brought, many people have been able to reconnect with their local area and community which has had a positive effect on how they feel about where they live.
"Overall, I think lockdown has enabled people to rediscover what's on their doorstep, and spending more time in their local areas has made people value their surroundings and communities so much more. This year's study shows a greater appreciation for green spaces and nature, and a strong correlation between people living in coastal and rural areas and how happy people are where they live."