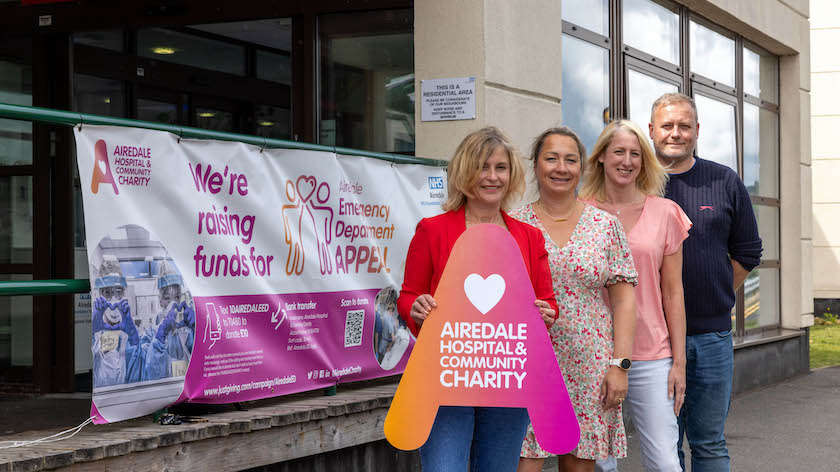 A team of colleagues from Skipton Building Society's HQ have volunteered their time to help with the refurbishment of the staff room in the Emergency Department at Airedale Hospital.
Earlier in the summer, the team spent a week supporting the staff at Airedale as part of the hospital charity's Emergency Department Appeal.
They fundraised to complete the project, and received discounts and support from local businesses, such as JACS in Skipton. Furniture was purchased by Airedale Hospital and Community Charity, the official Charity for the Airedale NHS Foundation Trust.
Matthew Colley and Oliver Foulds from Skipton Building Society co-ordinated the project.
One volunteer said: "The NHS have been a lifeline for all of us.
"It was a privilege to be a part of the Staffroom Project and such a heart-warming experience to help out and give something back in return for their hard work and efforts.
"It's nice to know the staff at Airedale will be able to spend the little time they have on their breaks with a smile on their faces in a fresh new room with a beautiful calming atmosphere."
Another volunteer said: "The reason we do it is because we are given the opportunity to give back to the community.
"The NHS staff did so much during lockdown and we were lucky to have them."
Matron Nicola Denbow from the Emergency Department said: "We are absolutely delighted with the re-decoration of our much used staff room and kitchen area.
"Having a clean, contemporary and comfortable environment is crucial for our colleagues to be able to relax and benefit from rest time.
"The Skipton Building Society volunteers were amazing! The attention to detail was fabulous and the overall effect is brilliant.
"Thank you so very much – it is really appreciated."
If you wish to volunteer for Airedale Hospital and Community Charity or support the Emergency Department Appeal, visit the website https://www.airedalecharity.org, email anhsft.charity@nhs.net, or ring the Charity office on 01535 294870.