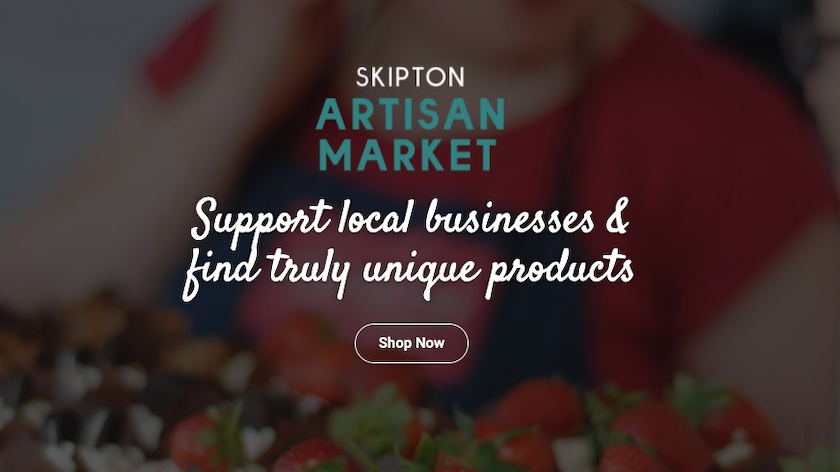 Skipton's regular Artisan Market has launched a website so that people can buy products from the traders at any time.
The website at skiptonartisanmarket.co.uk is designed to complement the outdoor market, which runs on the first and third Sundays of each month between March and December at Skipton's canal basin off Coach Street.
Items purchased from the online market can be collected at a subsequent physical event or can be posted out.
Organiser Richard Feather told Rombalds Radio: "It's a conversation that's been banded about for a couple of years now but with the times that we're in, we've decided to take the market online.
"There are a lot of regulars on there plus some that don't stand at the Artisan Market. Even if we end up with bad weather or whichever tier system we end up in - the website means the non-essential stall holders can be visited and their products can be bought. The stallholders can still have a presence even if the times don't allow."
The market hopes to be back on the canal basin in Skipton Sunday 6th December.
"Depending on what tier we're in will depend on how many stalls we've got. But even if we're in tier 3 the essential stalls will be there which will be the food stalls - there'll definitely be some form of presence a week on Sunday," says Richard.
You can listen to our interview with Richard Feather from Skipton Artisan Market on the Rombalds Radio Local podcast.