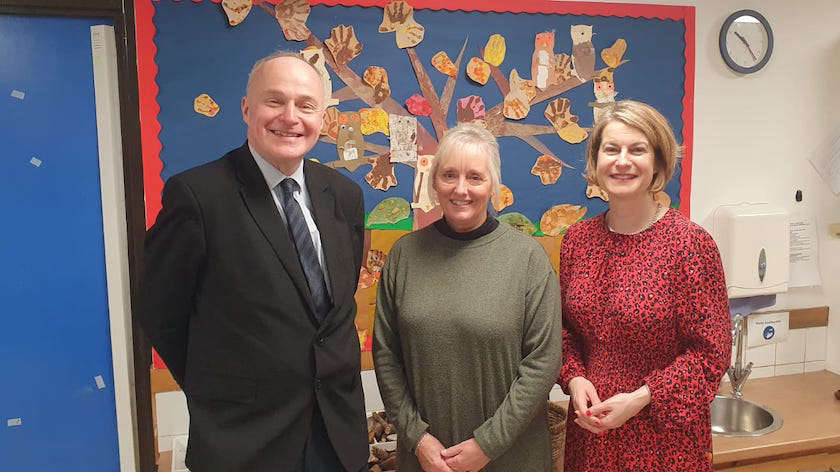 Labour's shadow minister for early years, Helen Hayes MP, has visited Addingham Pre-School Playgroup along with the party's candidate to be Keighley & Ilkley's next MP.
Ms Hayes and John Grogan were shown around by lead practitioner Penny Etchells.
John Grogan said: "Addingham Pre-School Playgroup has been part of village life in one form or another since 1960. It was a joy to be shown around and meet the children including one young man who was celebrating his fourth birthday!
Penny has been working at the playgroup for 25 years which benefits from a really good relationship with Addingham Primary School. In recent years one of the key roles has been to encourage the language and social development of youngsters whose very early years were spent in Covid lockdowns."
During the visit Helen Hayes discussed Labour's plans to carry out a major review of early years provision, which would include looking at ways to widen 'childcare eligibility' including development of a plan to widen childcare eligibility, increasing the amount of primary school-based early years provision, how to remove restrictions on local authorities from opening nursery provision and exploring the childcare and early years workforce.
She said: "Our ambition starts, as education starts, at the beginning of all our lives: our childcare system must be about life chances for children, as well as work choices for parents.
"That is why I am determined that new investment in childcare comes with ambitious reform, to ensure early education is available in every corner of our country for every family and every child, to drive up standards for our youngest children and for the amazing people who support and teach them."