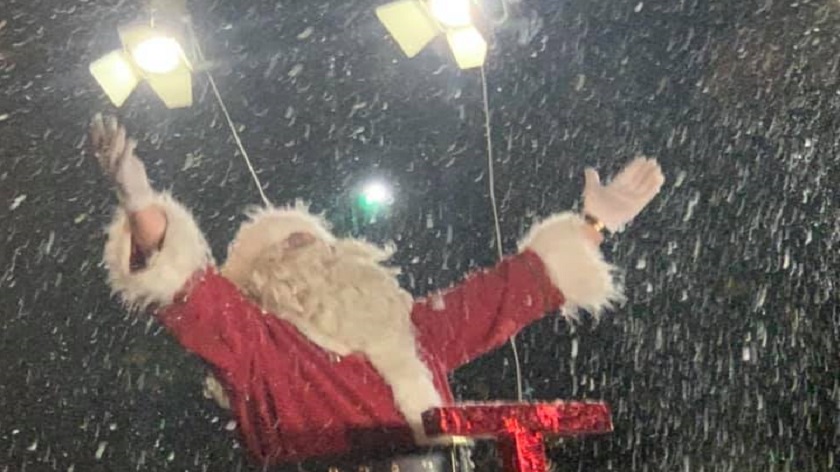 Ilkley Town Council is calling on residents to share their own home switch-on via social media on 21 November.
Back in April, Ilkley Town Council promised that despite Covid-19 they would be exploring ways to bring the sparkle and joy to Ilkley this Christmas.
Ilkley Town Councillor Jennifer Souter explains how Ilkley residents can hold their own 'switch-on' at the same time as the towns on 21st November with prizes awarded for the best entries.
"We had hoped that by now life would be returning to some form of normality and we would once more be able to invite you to join us on The Grove to await the arrival of Father Christmas to switch on the Town's Christmas lights. Sadly, we cannot do this.
"Ilkley Town Council is moving with the times and this year due to our uninvited guest Covid-19 our Christmas lights 'switch-on' is coming to you in the comfort of your own home.
"You no longer need to dress for the cold, wet and windy weather. You can now watch from the comfort of your 'front room', keeping your family safe whilst building a sense of Christmas spirit.
"We want you to join the Countdown fun and share your home 'switch-on' experience as we all illuminate Ilkley together.
"It's simple. Prepare your lights, record your Countdown and share on social media. Winners will be selected and prizes awarded for the best entries. Over the coming weeks keep checking on social media and the Town Council website for instructions on how to do this.
"Join us on Saturday 21st November at 5pm as we switch on the lights together and illuminate Ilkley."
Here are details of the two competitions:
Competition 1:
Is for children up to the age of 11; design and make a homemade Christmas decoration and then send or share your photo of it by using the hashtag #IlluminateIlkley to enter via Facebook or Instagram or send to IlluminateIlkley@gmail.com
Competition 2:
Team Sparkle would love for you to share your Christmas joy this year from the comfort and safety of your own home. Decorate your home for the festive season as normal and share your very own Christmas lights countdown and switch on with the rest of Ilkley.
To enter the 2nd competition, all you need to do is record your very own 10 second Christmas Light Countdown and share the video via Instagram or Facebook using #IlluminateIlkley or send to IlluminateIlkley@gmail.com
Both competitions will close on Friday 11th December with winners announced week commencing 14th of December.
Team Sparkle will be sharing some of the entries on the Ilkley Town Council Facebook page during December.