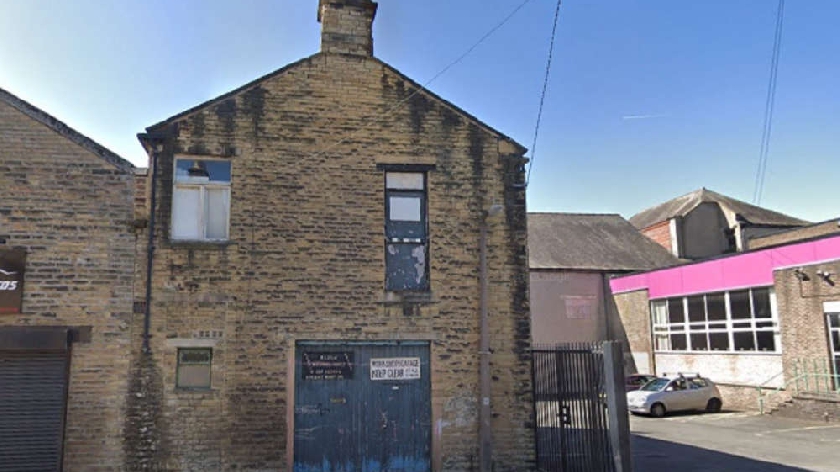 Residents of a proposed apartment development would have a "dismal" view from their windows of a neighbouring car park.
This was the view of a Government planning inspector, who has dismissed an appeal to turn a commercial building in Keighley into flats.
Last year an application to turn Airedale House, an engineering building on Sand Street, into four flats was refused by Bradford Council.
Planning officers said the flats would be next to a car repair business and windows would overlook the car park of a neighbouring business.
Officers added:"The flats would seem very enclosed and depressing with regard to outlook, and which would mostly be onto a separately owned car park.
"The proposal would result in flats that would have a sub-standard aspect giving a poor outlook for prospective occupants."
Applicant Abdul Gafar lodged an appeal against the refusal, arguing that there were other residential developments in Keighley that overlooked car parks.
However, government appointed planning inspector M Cryan has new decided on the appeal, and supports the Council's decision to refuse the plans.
They said: "As a result of the general orientation of the property, most of the rooms within the proposed development would therefore have a limited and rather dismal outlook onto the Churchill House car park.
"The close relationship between the windows on the west side of the appeal property and the Churchill House car park would also result in the occupiers of all four apartments being disturbed or otherwise harmed by the noises of (and potentially also fumes from) vehicles manoeuvring within the car park."
Referring to the claim that there were similar apartment developments overlooking car parks in the town, they said: "That a development elsewhere may offer poor living conditions for its occupiers provides no justification for allowing similar harm in this case."
They also raised concerns about the lack of parking spaces near the development. Mr Cryan said: "Demand for on-street parking appears to be high in Sand Street, Sandywood Street and the surrounding areas. Indeed, at the time of my site visit I found that the nearest place where it was possible to park a car safely, courteously and legally was some distance from the appeal site.
"The proposed development would not provide acceptable living conditions for future occupiers, arising in part from its incompatibility with surrounding commercial and community uses. It would be harmful to highway safety, and would not offer adequate standards of security."