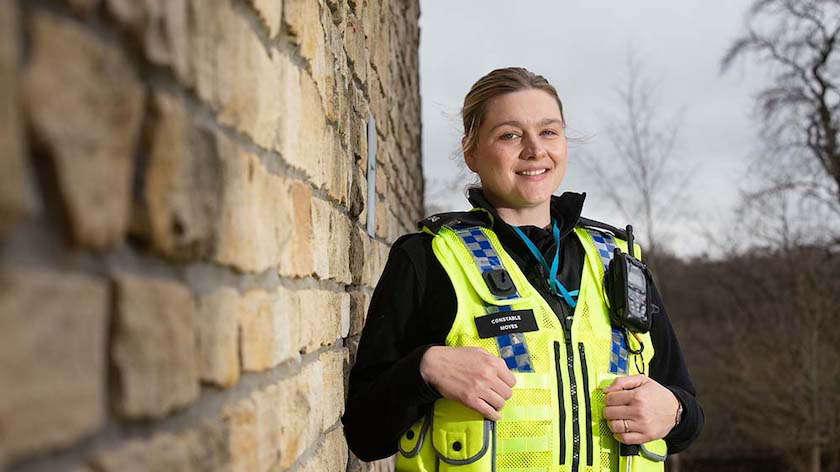 North Yorkshire Police is looking to recruit around 30 volunteer officers over the next year to join the ranks of its Special Constables.
As well as the opportunity to play a part in policing their local community, volunteers will get training that's the same as given to those joining the force as regular (paid) police officers.
In addition to enhanced training provided in partnership with The Open University, this also opens up future career opportunities within the force, meaning training and skills gained can be more directly transferred to joining as a regular (paid) police officer in future.
Special Constables completing their initial training, tutorship and probation period will have the opportunity to join a specialist team or portfolio role within North Yorkshire Police, building their expertise in an area such as Roads Policing or Rural Crime.
Special Constables have the same power, uniform and responsibilities as regular police officers but volunteer on a part-time basis. The amount of time they are required to volunteer is not set in stone and can be flexible as required.
North Yorkshire Police Special Constable Chief Officer, Sharron Moverley-Holmes, said: "This is the first time we've recruited Special Constables for over two years and we're proud to be able to offer the very best in training as well as future career opportunities for those who decide they want to join our regulars.
"Our Special Constables bring a wide variety of skills to their roles, as well as their experiences in their careers outside of policing. Specials work alongside their regular officer counterparts in many teams across the force and particularly in neighbourhood policing where they are absolutely invaluable.
"Being a Special Constable is a volunteering opportunity that is genuinely like no other. We see people from all walks of life joining and each and every one of them brings something unique to the role and gains training, expertise and confidence – as well as new friends and colleagues.
"If you're in two minds about applying, I'd say go for it. You've got nothing to lose and everything to gain."
The Open University currently provide North Yorkshire Police's Police Constable Degree Apprenticeship (PCDA) and deliver the Policing Education Qualification Framework (PEQF) curriculum for North Yorkshire Police's regular Police Officers.
As the PCDA and the Special Constabulary Learning Programme (SCLP) contain the same modules, North Yorkshire Police says it wanted to ensure the force's Special Constables receive the same standard of training as its regular officers. This also provides a straightforward transition for those who may wish to join the pathway from Special Constable to becoming a regular Police Constable.
The supported online learning model that The Open University has to offer means Special Constables can access their training more easily and can fit this around their work and home life commitments.
Applications are open 4 April to 6 May 2022 - tap here for more details.