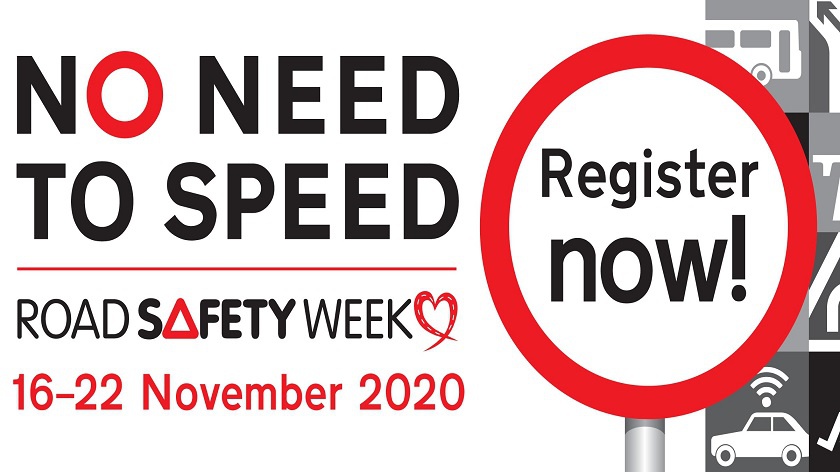 Schools across the district are encouraged to get involved in Road Safety Week (16-22 Nov), coordinated by Brake, the road safety charity.
This year's theme is No Need to Speed with the aim of the week to inspire thousands of schools, organisations and communities to take action on road safety and promote life-saving messages during the week and beyond.
Bradford Council's Road Safety Team are currently unable to visit schools due to COVID-19 restrictions but have created a series of presentations for teachers to deliver themselves in school. The team are responsible for road safety education, training and publicity across the Bradford District, with the aim of preventing road traffic casualties.
The presentations which are available for all primary schools across the district cover the Green Cross Code reinforcing the rules for crossing roads safely. The aim of the sessions are to teach and develop children's understanding of the Green Cross Code and increase children's awareness of the dangers on the road and how to keep themselves safe.
Cllr Alex Ross-Shaw, Executive Member for Regeneration, Planning and Transport said: "We are pleased to support the annual Brake Road Safety Week as it provides a focus for the delivery of important road safety messages to all road users, but particularly children. We hope that the presentations that have been developed by the road safety team will aid teachers to influence and encourage our young people to change their behaviour and stay safe on the roads of Bradford District."
For more information about resources available for schools contact roadsafety@bradford.gov.uk
For more information about Road Safety Week visit : www.roadsafetyweek.org.uk