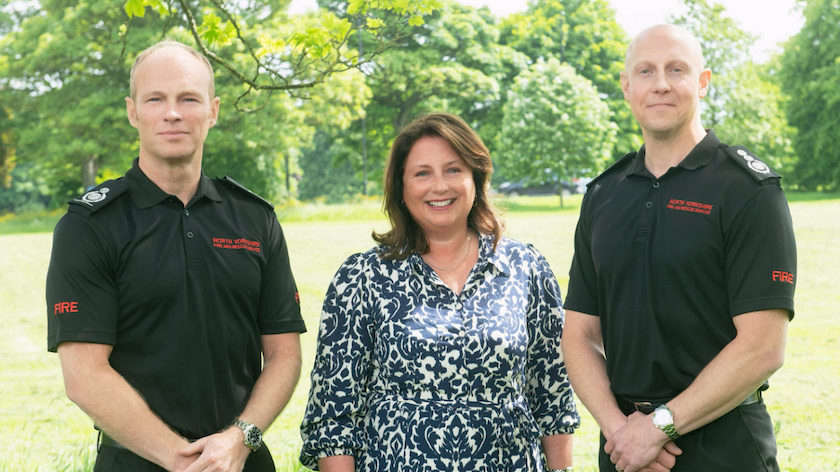 North Yorkshire Fire and Rescue Service has a new Deputy Chief Fire Officer with Mat Walker appointed to the role.
Mr Walker, 43, has been doing the role on an interim basis since June this year after joining from West Yorkshire Fire & Rescue Service. He previously worked as a Command and Control Advisor on major incidents around the country, including the Novichok attacks in Salisbury, and begun his fire service career in 2003 in South Yorkshire.
Commissioner Zoë Metcalfe said: "I am delighted to be able to appoint Mat into this permanent role. He faced a strong challenge from an excellent field of candidates but I'm confident he's the right person to help lead North Yorkshire Fire and Rescue Service on its continuing transformation.
"This is also an exciting time to be joining the service as we begin to put in place our refreshed plans on how to keep the people of North Yorkshire safe, and feeling safe over the next two years."
"I'd also like to thank the other candidates who put themselves forward. They certainly made the selection process a challenging one for the stakeholder and interview panel."
Jonathan Dyson, Chief Fire Officer, said: "We had an excellent field of candidates and I am very grateful for the passion and interest they showed in taking on this significant role and the opportunity to work with me in transforming our service.
"Mat has been with us for a number of months and is already well on his way to being familiar with our service. It is great to be able to welcome him on permanent basis and I look forward to working closely with him in the coming years."
Image above shows (left to right): Deputy Chief Fire Officer Mat Walker, Commissioner Zoë Metcalfe, and Chief Fire Officer Jonathan Dyson.