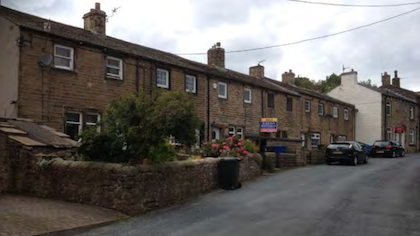 Craven District Council is proposing to create a new conservation area in the village of Glusburn as part of a planning consultation.
The proposal highlights key buildings in the village including Hayfield Mill and the Glusburn Institute as being key parts of its heritage. It also focuses on the open spaces off Green Lane on the edge of the village, where views provide 'a particularly picturesque semi-rural scene with a backdrop of high moors'.
In a report for the council, Glusburn is described as a settlement which 'contains a particularly well preserved ensemble of late 19th Century industrial buildings and residential terraces, supplemented with a good survival of earlier rural buildings on Green Lane in an historic landscape setting'.
Local residents are being encouraged to take part in a consultation to help decide whether the village should be placed under a Conservation Area. This would mean demolition of buildings within the area would require planning permission in future and there would be closer scrutiny of developments within the boundary.
The proposal is part of a wider consultation by Craven District Council, running for the next 8 weeks, which seeks residents' views on 'draft appraisals' for existing conservations across the district - including in Carleton, Cononley, Cowling, Eastby, Embsay, Farnhill, Kildwick, Kildwick Grange, Lothersdale, Low Bradley, Sutton-in-Craven and Thornton-in-Craven.
As well as potential new conservation area for Glusburn there are proposals to also create them for High Bentham and Low Bentham, north of Settle.
You can find out more about the proposals and find out how to take part in the consultation until 14th December at cravendc.gov.uk/planningpolicyconsultations