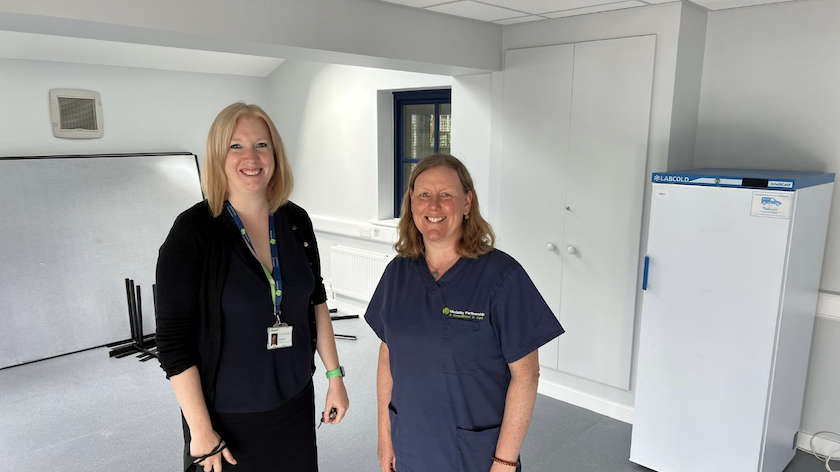 A new community health hub has been created at Fisher Medical Centre in Skipton, in the space previously occupied by Boots the Chemist.
The space has been created by AWC Modality Partnership to support a range of community health initiatives such as creating a local vaccination hub and a space for group work and support for a range of conditions such as dementia and cardiovascular issues.
The transformation and conversion of the old pharmacy space was created in partnership with local builders Roger Tiffany Limited and Watsons Building services.
Dr Liz Leigh the local GP partner lead for Fisher Medical centre said "We have transformed this space to benefit our local patients and be able to deliver more services to the Skipton and Craven population.
"The new community health hub will be a great addition to our resources and ensure we can deliver even better care and support for our local patients. We look forward to seeing you at the new health hub in the months ahead!"
At present the space will be used to deliver the local winter vaccination programme – with patients currently being invited for their Flu and Covid booster vaccinations. After Christmas a full programme of community health sessions will be available to local patients and patient groups.