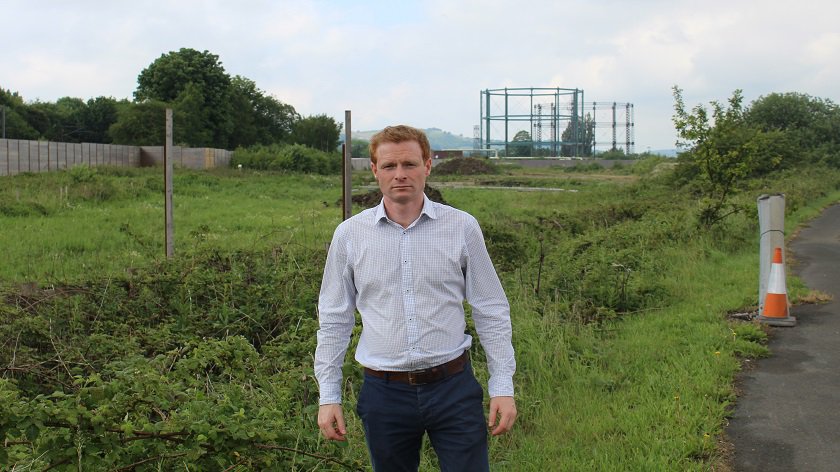 Keighley and Ilkley MP Robbie Moore has taken the ongoing fight against the Keighley Incinerator to Parliament.
The Westminster Hall debate, which was sponsored by fellow Conservative MP Elliot Colburn (Member for Carshalton and Wallington), was on Waste Incineration and Recycling Rates.
In his speech, Robbie focused on his concerns about how decisions are made by local authorities and the Environment Agency when new incinerator applications and environmental permitting for waste incinerators are made and the need for a more joined up approach. He also reiterated his support for the waste hierarchy, prioritising reuse, then recycling, then recovery and finally disposal, as well as an incineration tax similar to that of landfills.
The debate in Westminster Hall required a response from a Minister, in this case Ms Rebecca Pow MP, Parliamentary Under Secretary of State for Environment, Food and Rural Affairs. The outcome of these debates often shapes and mould Government policy on these issues.
Commenting Robbie said: "I am pleased that this debate was able to take place so I could share my concerns about the Keighley Incinerator with the Environment Minister. I was encouraged by her commitment to the waste hierarchy, understanding that we should prioritise reuse, recycling and recovery over disposal.
"I still have grave concerns about air pollution and air quality which is caused by incineration. There will be many factors that influence the impact on air quality and human health that the incinerator can have, such as the stack height of an incinerator, whether the incinerator is located in the bottom of a valley, the resultant impact of temperature or cloud inversions, and its proximity to homes, schools and playing fields all of which are major concerns with the Keighley Incinerator.
"I also want the Government to consider introducing an incineration tax, similar to that of the landfill tax – which I also think should be increased. Financial disincentives like this are key to breaking down the barrier in developing a greener circular economy."