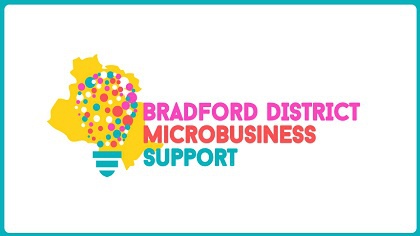 Bradford Council says more than 200 small businesses have been helped via a free initiative providing support with challenges brought by the pandemic and Covid restrictions.
The Bradford District Microbusiness Support scheme offers bespoke advice and support through telephone one-to-ones with experts from a local consultancy, Insight with Passion. It can help with issues such as online marketing, social media, customer service and staff wellbeing.
Since November 2020, 80 bespoke one-to-one sessions have been delivered free to the local firms. Business specialists have run seven online workshops covering topics such as small business finances, business resilience, customer service, branding and collaboration.
Bookings for one-to-one calls are available any day of the week, including evenings and weekends to ensure as many businesses as possible can access the support.
Beauty in Bloom in Silsden is one of the small companies to take up the offer of free support. Owner, Charlotte Hawkins, said: "Like many businesses, I was unable to open for much of the last year. I've had a number of one-to-one telephone sessions and attended the workshops too, the advice and guidance has really given me the confidence to move things forward and I don't think I'd be feeling like this without the support."
The next series of free online workshops will take place June and July 2021, with the first one scheduled for Wednesday, 9 June from 6pm-7.15pm. Places can be booked at https://www.eventbrite.co.uk/o/bradford-district-microbusiness-support-26167868769
Councillor Alex Ross-Shaw, Portfolio Holder for Regeneration, Planning and Transport, said: "We are very pleased so many business have come forward and made use of this free support which has been designed to help local small firms survive and thrive during what can only be described as incredibly difficult trading conditions.
"The service has helped local firms to adapt to changing consumer patterns, enhance their digital and online skills, and fine-tune their customer service. We hope that this will provide them with a strong platform and grow as we move through the road map out of lockdown and into the future."
Bradford district small businesses can request one-to-one support by visiting www.mybusinessbradford.info or phoning 07909 171771 to book a call.