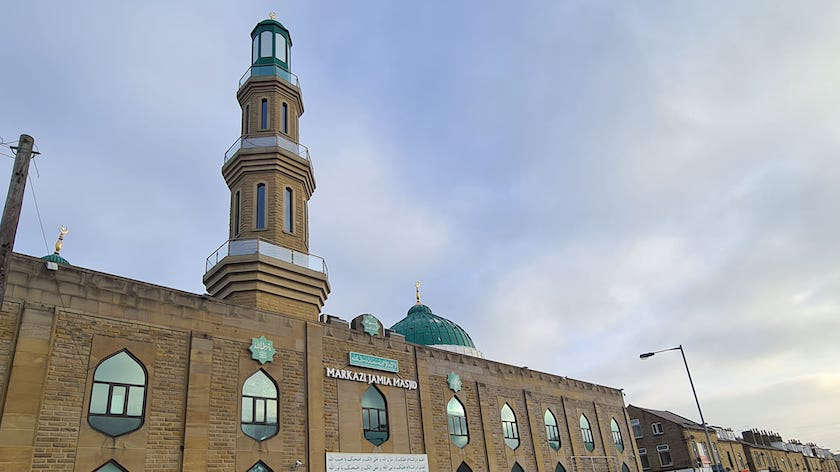 Image: David Haynes on Facebook
Police say a man has admitted outraging public decency and apologised after images were shared on social media showing someone urinating outside the Keighley Jamia Mosque.
Keighley Neighbourhood Policing Team says officers quickly identified a suspected who was a passenger in a vehicle featured in the images and not connected to the vehicle, which had been pictured outside the mosque on Emily Street in the town.
Posting on Facebook, officers said: "The suspect presented himself at Keighley Police Station where he has been interviewed under caution, making a full admission to the offence of outraging public decency.
"He has expressed remorse for his actions and has been dealt with by way of a Community Resolution.
"As part of this restorative justice process he has written a full letter of apology to the mosque committee and members of the wider community and has also volunteered to make a donation to the Mosque's chosen Ramadan charity as well."