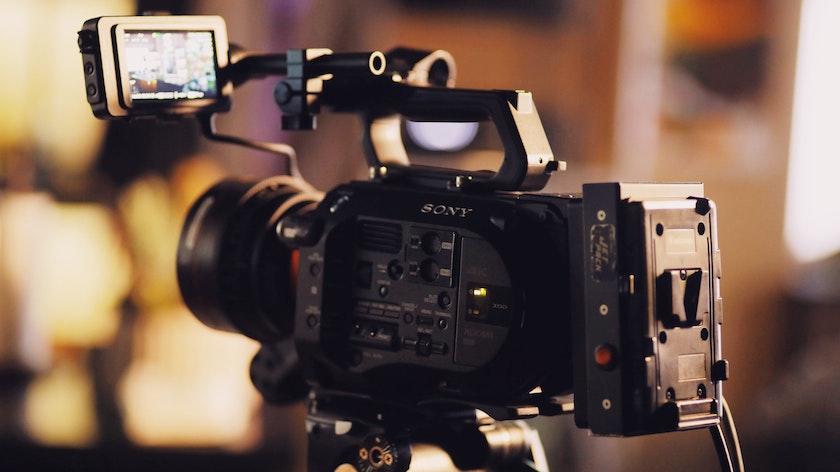 Up and coming filmmakers - including one young man from the Keighley area - are being supported by mentors from the industry as part of efforts to expand cultural activity in the Bradford district.
Bradford is preparing to bid to be the UK City of Culture in 2025, so a variety of projects are going on as part of this effort.
Last autumn, 25 people were selected for their very different filmmaking skills, which range from producing corporate and music videos to high-quality mobile phone content, livestreamed entertainment, scripting and directing short dramas and making digital content for cinema, TV or online.
Each has been matched with a highly qualified mentor from the screen industry and after special online induction training they're now receiving valuable advice and help with achieving their objectives. The 25 mentees are also being offered a range of other opportunities to help them with their careers.
"They're a fantastic group with an incredible range of skills", says Ruth Pitt, project leader and MD of Ilkley-based Under The Moon, a media consultancy specialising in broadening access to the screen industry. "Nationally the sector is booming and there's a determination to see more great film, TV and online content originating in Bradford. The district is currently under-represented on UK screens but there's no shortage of great talent, as our mentees have already shown."
Among the FilmMakers25 group is promising filmmaker Jack Nolan from Keighley - a graduate of the University of Bradford. Jack has teamed up with Nathan Allan to work on a short film called Auditions, a heart-warming comedy set in Bingley and centred around a TV talent show searching for hidden stars. Nathan says "This is a love letter to dreaming big, from two small town filmmakers. We want to showcase the people of Bradford and we're asking talented individuals to send in videos of their talents to AuditionsShortFilm@gmail.com".
The 25 mentees will be mentored until next summer and they'll also take part in masterclasses and other sessions with producers and broadcasters, subject to covid restrictions. Some have already attended online coaching sessions with Bradford based Executive Coach Naila Hussain, who said: "What people achieve is based on what they believe they can have, or believe they deserve to have. It's been an honour to work with both upcoming and established talent, to get them unstuck and move towards achieving beyond what they thought was possible. I'm so excited to see what they create in the future, as the programme progresses."
The FilmMakers25 project is jointly funded by Bradford Council and Bradford 2025 in association with Bradford UNESCO City of Film and ScreenSkills, the industry-led skills body for the UK's screen industries, using National Lottery funds awarded by the British Film Institute (BFI) as part of the Future Film Skills programme.