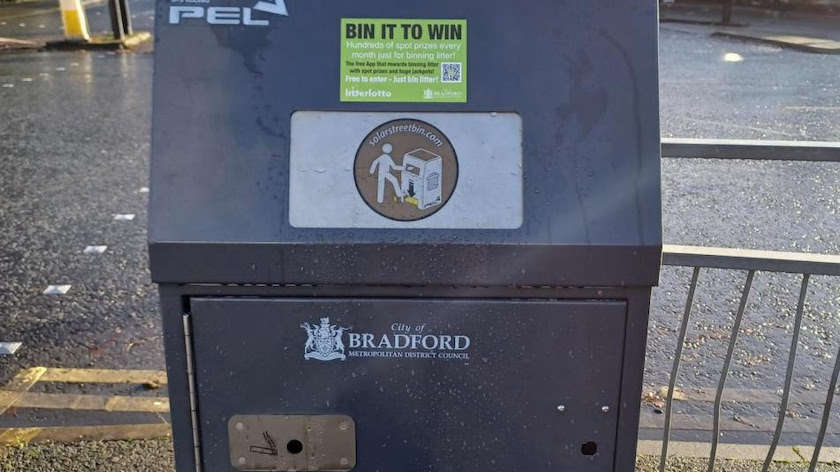 Bradford Council has signed up to a scheme where residents can win spot prizes or a monthly jackpot by using public litter bins across the district.
The free 'litterlotto' app rewards people who dispose of their rubbish properly by putting it in the bin.
Each time you put an item of litter into a council bin, you can take a picture and upload it onto the App which then provides opportunities to win spot prizes and entry into a monthly jackpot draw. Prizes range from £5 to £10,000 and from Monday (16th January) entries from the Bradford district will receive a double entry to the UK £1,000 weekly jackpot,.
Cllr Sarah Ferriby, Bradford Council's Executive Member for Healthy People and Places, said: "We are hoping that by introducing this App it will encourage more people to make sure that they throw their litter away properly and responsibly and reward those that already do this."
Find out more at litterlotto.com including how to download the app to your phone.