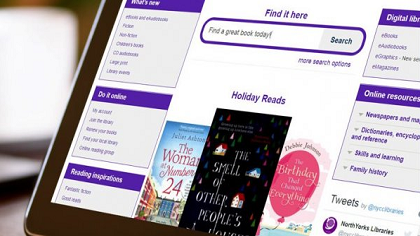 North Yorkshire and Bradford Council residents can continue to borrow library books during the current Covid-19 lockdown through a click and collect service.
In North Yorkshire, in addition to the select and collect service, the home library service continues, which sees volunteers deliver books, DVDs and CDs to customers who are unable to visit a library. Pre-booked library computer sessions will be available for essential use, such as accessing services and benefits.
Further details of North Yorkshire's home library service are available at www.northyorks.gov.uk/libraries-0
Bradford Council continue to offer: order & collect, book returns and home library service, which offers a doorstep delivery service to people who are immobile or find it difficult to get to a library.
The following services during are currently suspended: Public PC access and Local Studies research sessions.
Further details from Bradford Library Service are available at www.bradford.gov.uk/libraries/services-in-our-libraries/coronavirus-latest-library-information/