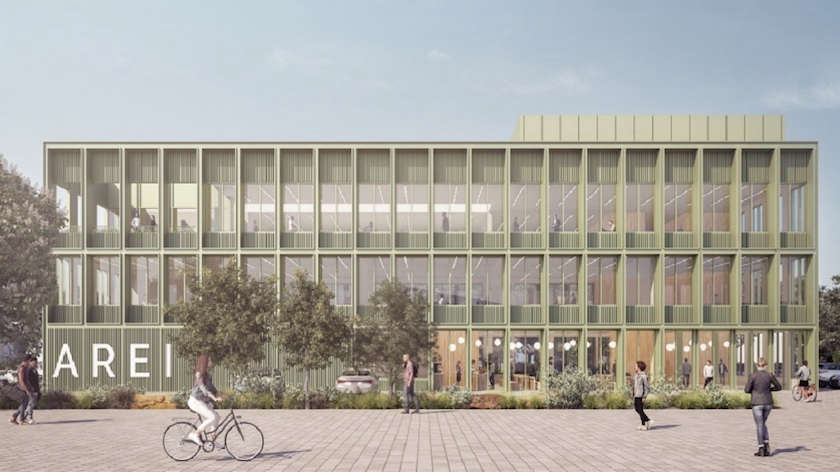 Controversy surrounding Bradford's four failed Levelling Up bids continues, with politicians playing the blame game and Government urged to answer questions.
Bradford Council has written to Government to ask for clarity after a Minister seemed to hint areas like Bradford were never likely to see their bids funded in this round.
And the failed bids led to a heated debate during a Council meeting on Tuesday night.
Last week it was announced that Bradford's four bids in the second wave of the Government's Levelling Up Fund had failed.
They included a £50m redevelopment of the Odsal site, the refurbishment and reopening of Bingley Pool, the creation of a number of wellbeing centres in Bradford East and works in Keighley including an Advanced Robotics Training Centre.
Bradford Council's leading Labour group has blamed Government for what it calls a "shambolic" process, while two District Conservative MPs, Robbie Moore (Keighley and Ilkley) and Philip Davies (Shipley), have slammed Bradford Council for submitting poor bids.
The Council has also written to Government after a Minister mentioned in a live interview that any area that had a successful Levelling Up bid in Round One would not have been successful this time.
During an interview Culture Minister Michelle Donelan said: "It was a rule that in the Second Round, those that had been successful in the First couldn't be successful again, because there are many, many deprived areas, many areas that need investment."
Bradford Council was awarded £20m for a leisure and wellbeing hub in Squire Lane, Bradford West, in the Round One announcements in 2021.
Referring to Mrs Donelan's comment, a release from Bradford Council on Tuesday said: "Councils have therefore spent considerable time and resources in drawing up innovative bids for their local areas, only to now discover that it may have been in vain."
Councillor Susan Hinchcliffe, Leader of Bradford Council, said: "Most of our neighbouring councils like us had all their bids rejected this time around, despite a great deal of work with partners locally and nationally to draw up exciting bids in local communities. I will now write to government to seek urgent clarification about the bidding process because local communities, the council and partners submitted these bids in good faith and with the aim of succeeding."
The unsuccessful Levelling Up bids were discussed at a meeting of Bradford Council on Tuesday night.
Council Leader Susan Hinchcliffe said she was "bitterly disappointed" that not only were none of the Bradford bids successful – just one of 18 West Yorkshire bids were funded.
But opposition Councillors said they were barely consulted on the multi million pound plans the Council was drawing up for their areas.
Conservative leader on the Council Rebecca Poulsen said: "I'm sure a lot of members across the cabinet will be very disappointed in how little ward Councillors were involved in this – we just had a 10 minute Zoom call.
"I know MPs feel the same about this as well. I hope we can work together on future bids."
Cllr Hinchcliffe replied: "We are always happy to engage with politicians across this chamber, but sometimes MPs are more difficult to engage with.
"The whole process has been shambolic. The Government told us all the bids had to be in by a certain date, but the online portal wasn't ready. When we eventually could submit the bids Government said they'd let us know in November. That date came and went and the successful bids were announced in January.
"We were then surprised to hear a minister say if you had a successful bid in round one then you were never going to be successful in round two. They had never said that before."
Leader of the Liberal Democrats Brendan Stubbs said: "To be consulted on Teams for 10 minutes was a bit disappointing."
He said he wanted to see the Government response to the Council's query, and also wanted to see the detail of the bids themselves to see if they were, as Mr Davies and Mr Moore claimed, inadequate.
He said: "We want to know whether it was a Government shambles or if the bids didn't meet the criteria."
Cllr Hinchliffe said: "The Government has done what they have never done before, and made MPs part of local government decision making.
"The Government are trying to please back benchers but by doing so are short circuiting local democracy.
"We need MPs who promote Bradford and support us, but Westminster seems a long way away when you have MPs that constantly punch down on us. At the end of the day all we should care about is the residents of this District. We'd like our Tory MPs to think the same."
She said the Council would share detail they could about the bids, although some was commercially sensitive.
Councillor Marcus Dearden (Lab, Bingley) criticised the Shipley and Keighley MPs for blaming Bradford Council for the bids failing rather than working with the Council.
He said: "The two District Tory MPs have been snubbed by their own Government and are desperate to lay the blame elsewhere."