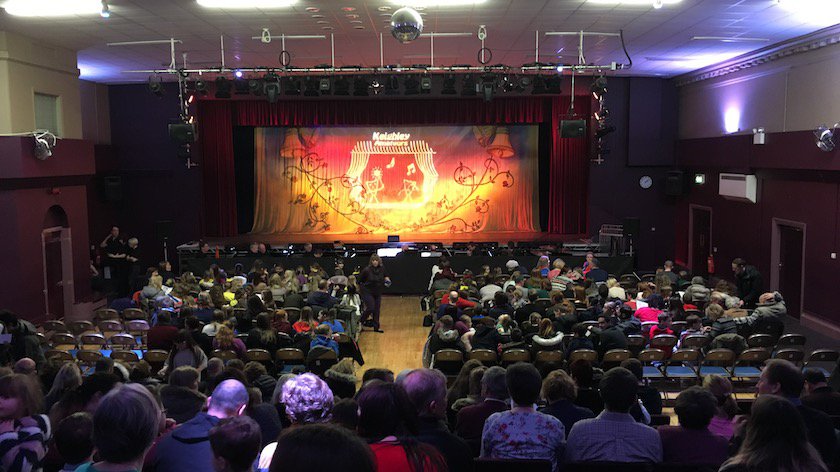 Keighley Musical Theatre Company has taken the decision to cancel both its production of Joseph and the Amazing Technicolour Dreamcoat planned for October and its annual pantomime in February.
The move comes because large gatherings are unable to take place for rehearsals, but also due to the fact that the group's performance venue - Victoria Hall - is currently closed.
It has also just been revealed that the Victoria Hall in Keighley will now be used as a coronavirus testing centre for at least the next six months, so the chance of it being used for productions in the foreseeable future is becoming less likely.
Speaking to Rombalds Radio, KMTC chair Louise Hindle-Barton said the group had originally planned to move its performance of Joseph to February, but has now conceded that neither production will be able to take place this season.
"We're very proud of our pantomimes and have been doing them for 56 years, only having missed one in the past when we had to move from the Ritz Cinema to the Victoria Hall," she said. "We were keeping balls in the air really - we didn't know whether we'd be able to put a show on or not in February. We'd got the rights to the all-ages musical version of Joseph so it was going to be a spectacular show in October. They granted the rights to move it to February but it was our gut-feeling that we wouldn't be able to do it."
The performance rights for the show won't be available later in 2021 so the group says it will be looking at options for a musical production next autumn.
Louise added: "We found ourselves without a theatre and without a show. We certainly will be back with a pantomime in January 2022, but the more you read about the theatre, you can see the struggles. At one point we talked even about a socially distanced audience - but immediately you're down to a 40 percent audience and you're losing 60 percent of your income so it's impossible."
Listen to Louise Hindle-Barton from Keighley MTC talking to Rombalds Radio's Stuart Clarkson:
Keighley Musical Theatre Company is also looking for new rehearsal space as its current venue at the Aire Valley Business Centre is due to be demolished soon. "We have to be out of there completely by the end of this month," Louise Hindle-Barton told Rombalds Radio. "It's not good at the moment - it's no show, no theatre and no rehearsal premises. We are hoping that people will contact us with any ideas of premises they could offer if they can help us out."
If you can help with a suggestion for a rehearsal venue for Keighley MTC, visit keighleymtc.com/premises