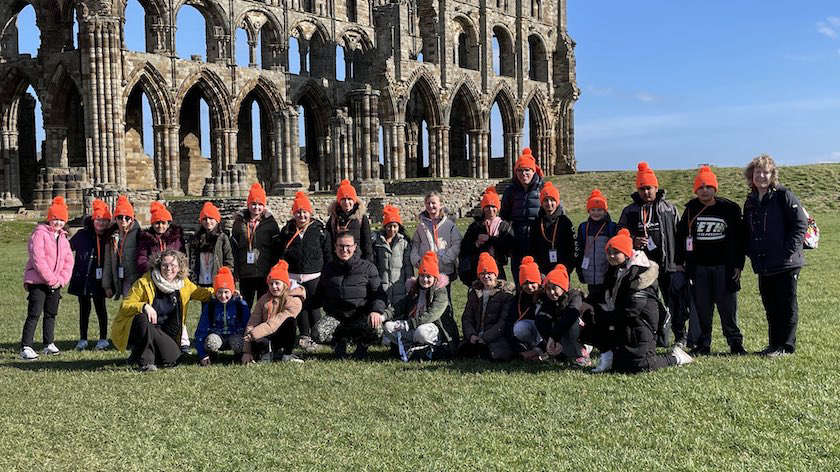 Children aged 8 to 11 from St Anne's Primary School in Keighley are hoping to raise money for three charities when they walk Pen-y-ghent, Ingleborough and Whernside over the coming months.
Staff at the school will also challenge themselves to complete all three peaks in one day.
Children in Year 4 will tackle Pen-y-ghent at the end of April, and then in May pupils from Year 5 will walk Ingleborough and Year 6 will walk Whernside. Teachers will then aim to do the full 26-mile route on 18th June to finish the challenge.
They are hoping to raise vital funds for Airedale Hospital and Community Charity, Macmillan Cancer Support, and St Anne's School.
These walks will now be a yearly event, with the hope that all children at St Anne's will have walked all three peaks by the time they leave the school.
Naomi Atkinson, Deputy Headteacher at St. Anne's Primary School, says: "During the Summer Term the children in Year 4, 5 and 6 are being challenged to walk one of the Yorkshire Three Peaks. They will get to experience walking in the beautiful Yorkshire Dales and come back feeling very proud of themselves.
"By the time the children leave us at St Anne's, they will have walked the 'Yorkshire Three Peaks'! In June the school's staff (and friends) will also take on the challenge of walking all the Three Peaks in one day.
"They will do this to raise money for Airedale Hospital and Community Charity, Macmillan Cancer Support and to fund exciting opportunities for children at St Anne's School. We are proud of our school and part of our Curriculum Vision is that we are a School of Mission."
You can support the school's fundraising at www.justgiving.com/crowdfunding/paul-booth-1