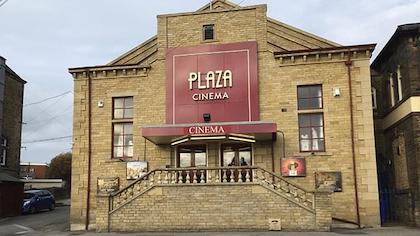 Keighley's Picture House and Skipton Plaza have both confirmed they will reopen on Friday 30th October after 7 months of being closed.
The Picture House will begin by screening the Rocky Horror Picture Show on Friday night at 7.45pm, while the first film back for audiences in Skipton will be Breakfast at Tiffany's.
A spokesperson for Keighley Picture House said: "It's been a strange time over the last 7 months with so many cinemas shutting and most of the new film releases being postponed, it's made it almost impossible for the cinemas to open at all. We have decided to open now because it's now or never! We can't afford to be shut any longer so we hope that you all show your continued support for your local cinema and keep it going for years to come as the lovely people of Keighley and surrounding areas have done for the last 107 years. It would be a sad time for the town if it lost its final remaining cinema. We have done our best picking a variety of films old and new(ish) which I hope you all look forward to as much as us."
At both cinemas, which are owned by Northern Morris Cinemas, social distancing will be in place in the kiosk and auditorium - and capacities have been reduced. Booking is recommended, and only customers from the same household or support bubble may sit together and only a maximum of 6 people in a group.
Contact details will be taken for Test and Trace purposes and there will also be temperature checks at the entrance. Masks or face coverings should be worn at all times in the venues except when eating or drinking.
The Plaza Cinema says only 80 tickets will be available for each screening to ensure distancing, and that classic films suggested to be shown by people on Facebook will be added to the schedules in the coming weeks. Skipton Film Club is also expected to return in December.
Films showing at both cinemas in the first week after reopening include the 2019 live action remake of Pinocchio, Harry Potter, Trolls World Tour, Alien and Pulp Fiction along with various other classics - some with a Halloween theme for the reopening weekend.
You can find links to the three local cinemas - Skipton Plaza, Keighley Picture House and Ilkley Cinema - on our Events Guide pages.