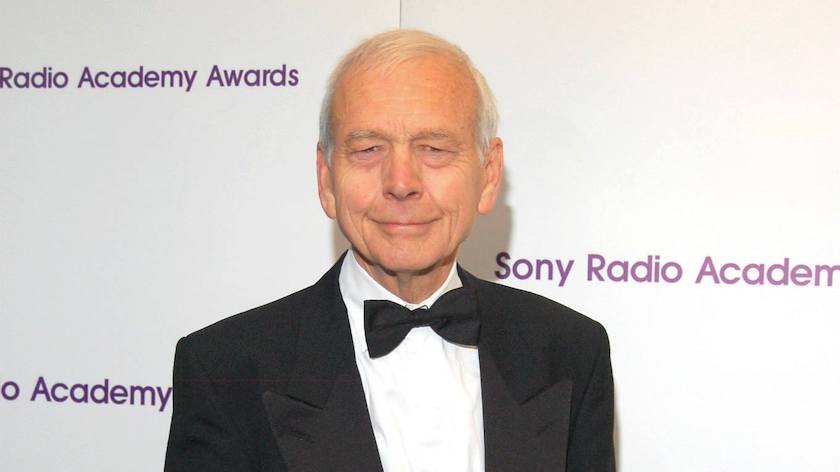 Former Mastermind and BBC radio and TV news presenter John Humphrys is to make a virtual visit to the Worth Valley when he takes part in an online event.
The journalist and broadcaster is the subject of 'An Evening With John Humphrys', organised by the Rotary Club of Haworth and Worth Valley, which will take place on Tuesday 15th June hosted by journalist Charlotte Foley.
John, 77, left the Radio 4 flagship Today programme in 2019 after 33 years and has also recently announced his decision to step back from hosting duties on TV quiz show Mastermind, which he has presented for the last 18 years.
The event will raise money for the local Rotary club as well John's charity, 'The Kitchen Table Charities Trust' - which makes grants to small charities and projects in some of the world's poorest countries that help educate children, many of them orphaned.
He says: "The most important gift you can give children who have nothing is teach them to read and write. Without that ability they have no hope."
People who buy tickets for the event will be able to put forward questions for John Humphrys to answer and see how he reacts when, instead of putting interviewees or quiz contestants on the spot, he will have to find the answers for himself!
Gary Gardner, the Rotary Club's Project Leader, explains: "It's only fair that John's charity, the Kitchen Table Charities Trust, benefits as he is making himself available for us. The Trust does amazing work and it's a great fit because we in Rotary share the same kind of ideals and objectives as them. We're delighted to support their charity.
"We've also been looking for a way to raise cash for Rotary's charities and this is going to be a major event for us."
Tickets are available online at haworthrotary.co.uk/go/john-humphrys priced £10 - with an 'early bird' price of £8.50 if bought before 26th April.