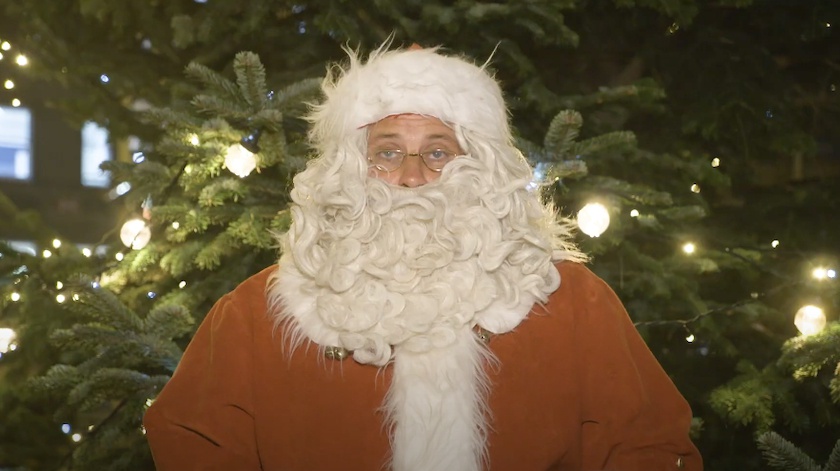 A video commissioned by Ilkley Town Council has been released in place of the usual switch-on event for the town's Christmas lights.
Normally there would be thousands of people on The Grove for the event on a Saturday teatime. Instead, a video was produced featuring local town councillors, the town crier and Father Christmas pushing the button to turn on Ilkley's Christmas lights.
Ilkley Town Mayor Councillor Mark Stidworthy says in the short film: "It's just been such a difficult year for everyone that we thought it was important that we just did something that cheered people up and was just fun. It is a bit of a shame that we don't have those five thousand people but hopefully everyone at home can join in and lend their voice to the countdown as well and we can all have fun together."