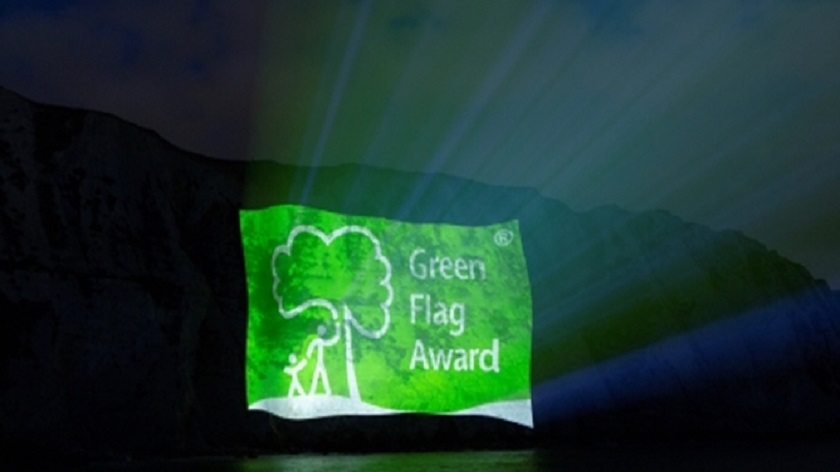 Both Ilkley's Darwin Gardens Millennium Green and Cliffe Castle Park in Keighley have been awarded.
This international award is a sign to the public that the space boasts the highest possible environmental standards, is beautifully maintained and has excellent visitor facilities.
This year, a total of 2061 places have achieved the Green Flag Award, having been assessed by an army of more than 1,000 volunteer judges.
Darwin Gardens Millennium Green occupies a site adjacent to Wells Road in Ilkley, as well as its attractive situation and variety of wildlife habitats, the Green also includes many features that have been inspired by the evolution of Ilkley over the millennia - including Charles Darwin's period of residence here during the first publication of 'The Origin of Species' and his connection with several historic buildings which surround the Millennium Green.
The park at Cliffe Castle in Keighley features well maintained beautiful gardens along with a cafe, childrens' play area and aviary.
The Green Flag Award scheme, managed by environmental charity Keep Britain Tidy under licence from the Ministry of Housing, Communities and Local Government, recognises and rewards well-managed parks and green spaces, setting the benchmark standard for the management of recreational outdoor spaces across the United Kingdom and around the world.
Allison Ogden-Newton OBE, Chief Executive of Keep Britain Tidy, said: "We have always known just how important our parks and green spaces are for the physical and mental health of everyone.
"All the research shows that spending time in good-quality green space can improve people's health and wellbeing, that is why it is important that they are managed to the recognised standard of the Green Flag Award. This is now something that millions more recognise after the challenges of the past six months. All those involved in the Green Flag Award should be congratulated on their achievement."