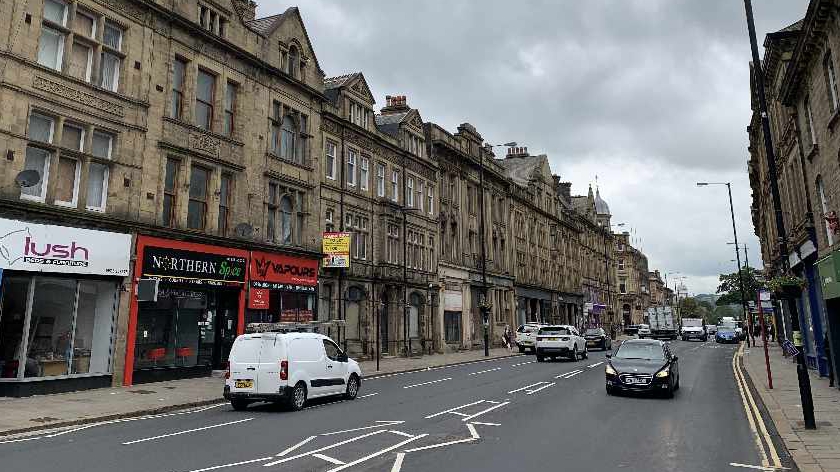 More than a thousand responses have been received as part of a consultation on how to spend £25m of government funding on projects in Keighley.
Local residents and businesses were asked for their thoughts on projects to help transform the town's economic growth prospects, through the Town Investment Plan (TIP), which will be funded through the UK government's Towns Fund.
The project is being led by the Keighley Town Deal Board - which includes local businesses, Bradford Council, Keighley Town Council, Robbie Moore MP and representatives of voluntary and community groups.
Ian Hayfield, who is chair of the Keighley Town Deal Board and Director of Hayfield Robinson Limited, said: "I'm proud of the way people and organisations across Keighley have worked together to put forward really exciting potential projects. We'll be working hard to make sure that all the projects included in our TIP are demonstrably deliverable and will bring real economic and social change to the town."
Councillor Alex Ross-Shaw, Portfolio Holder for Regeneration, Planning and Transport, said: "More than 1000 responses is fantastic and shows just how important this investment could be to everyone in Keighley. I'd like to thank everyone who took the time to complete the feedback form. Their views will play an important part in helping us decide on the projects to include in our final submission."
During the consultation people were asked to rank themes and projects in order of importance. The top theme was 'town centre', with skills, community and enterprise, health and sport and culture and heritage also popular.
The most popular projects receiving either a strong first choice or in most people's top three were:
Low Street public realm
tree planting
active travel
a skills hub and manufacturing engineering futures
Keighley Cougars facilities
a community arts hub
a health and wellbeing centre
Keighley and Worth Valley railway
Digital Airevalley
Royd Ings
Cavendish Street
The Town Investment Plan is due to be submitted to central government by the end of January. You can find out more at bradford.gov.uk/regeneration/towns-fund/keighley-town-fund/